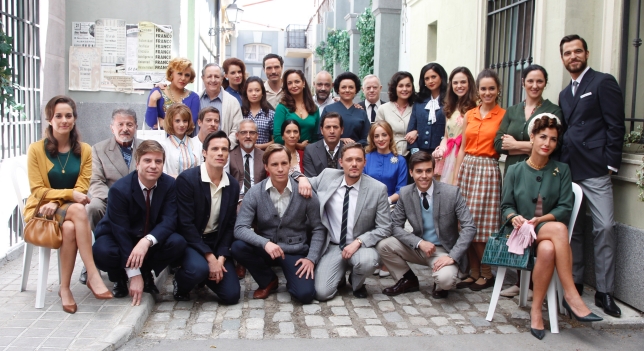 Overview
A sequel to Amar en Tiempos Revueltos that takes us directly to the years of the Spanish Civil War and the years of Franco's regime. It features a great cast of young actors who are well known in Spain.
The series begins with an offscreen death of the lesbians from Amar en Tiempos Revueltos which erases their happy ending. However, in 2018, the character of Luisita Gomez was added. After her character was introduced, her ensuing storyline brought in a whole new group of queer fans.
The relationship between Luisita Gomez and Amelia Ledesma was so popular that a spin-off web series was developed focusing on the show's beloved queer couple, #Luimelia.
Queer Plotline Timeline
The show begins with the lesbians dying off-screen. However, in 2018 they introduced new queer characters.
Season 7 – Amelia is introduced and the Luimelia story begins.
Season 8 – Luimelia continue to live out their epic romance, full of telenovela-style drama.
Characters
There are 6 queer characters listed for this show; 2 are dead.
Regulars (2)
Recurring (1)
Guests (3)
This page was last edited on June 9th, 2022.