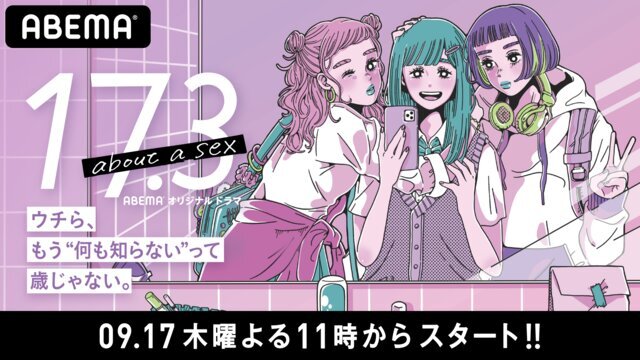 Overview
17.3 year old is the world's average age for first experience. Is that early or late?
Seino Sakura who has been pure and serious has been asked to have relations in the first month of dating. Hara Tsumugi who has never liked anyone suddenly received a confession from her childhood friend. Minagwa Yuna has been in sexual relationship with five people and is currently dating an office employee.
This is the story of three different 17 year old high school girls who each begin to explore their "sexual values".
Characters
There is 1 queer character listed for this show; none are dead.
Regular (1)
This page was last edited on May 13th, 2022.