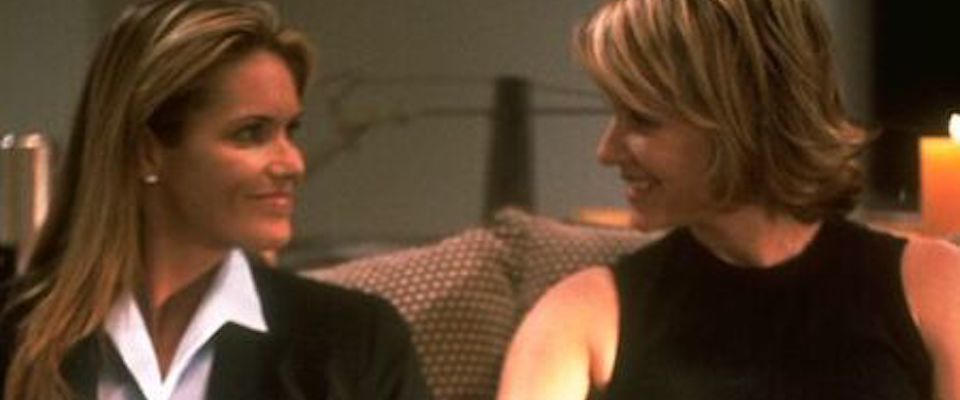 Overview
A made-for-cable comedy-drama about Dr. Beth Noonan, a female psychiatrist trying to hold her life together as she guides four of her patients through personal turmoil.
Lauren Travis, a respected lawyer, finds her sexual identity thrown into question when she discovers she's attracted to another woman, Casey.
Helen McCormick is forced to spend a week with her two estranged sisters, Kathy and Kim after the death of their mother.
Nia Morgan is convinced her husband is being unfaithful to her; she hires Rachel to lure her spouse into infidelity, but Rachel learns that Nia's husband is actually involved with Betty, an older and unglamorous waitress.
After Dr. Noonan decides she can't handle the deep neuroses of Suzanne Nabor, Suzanne snaps and takes the doctor hostage, along with three other people.
Notable Queer-Centric Episodes
"It Don't Mean a Thing If It Ain't Got That Swing" - Lauren doesn't know how to cope with her attraction to a bisexual woman, Casey. Lauren and Casey fumble through everything, including sex, all the while Lauren is protesting she's not gay. In the end, it's Lauren who breaks it off, saying she can't "go against the grain." Her therapist points out that the issue isn't Casey being a woman, but that Lauren can't control Casey.
Characters
There are 2 queer characters listed for this show; none are dead.
Regular (1)
Recurring (1)
This page was last edited on October 11th, 2017.