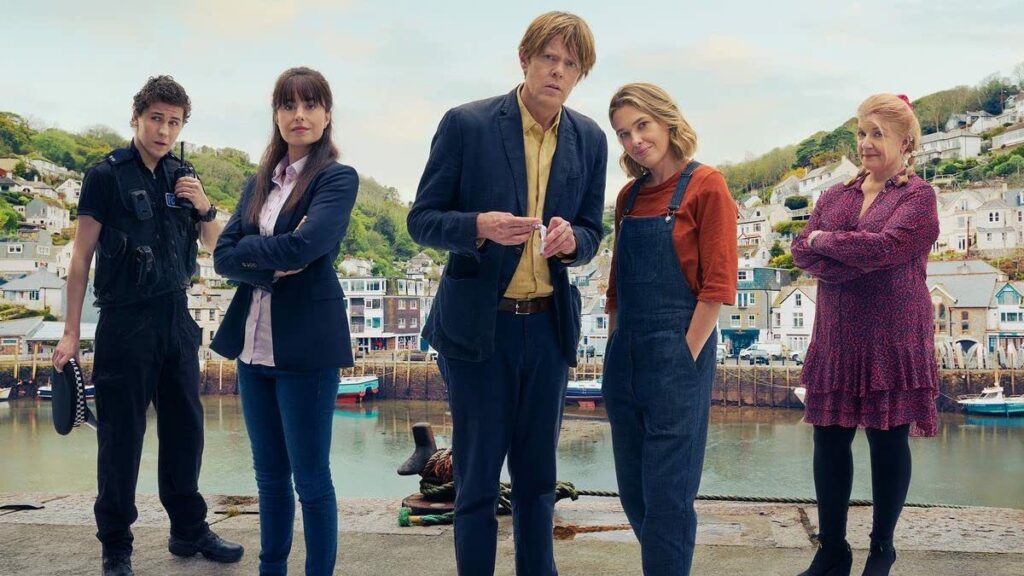 Overview
A spin-off of Death in Paradise, the series follows DI Humphrey Goodman and his life back in England with his fiancé, Martha.
Of course, life after Paradise can be difficult for anyone, but he's got a capable crew and a duck named Selwyn to help him out, even if Humphrey is the universe's most earnest, and awkward, detective ever.
Notable Queer-Centric Episodes
Season 1, Episode 6 - Lucy Elliot's home is burgled and fingerprints and a boot print found at the scene lead to her ex girlfriend Hayley Collins who at the time of the robbery was in the police station cells. The modus operandi of the theft was of known local thief Atticus Styles who lived within a hundred yards of the burglary, but had an alibi. Elliot's solicitor Kate Nolan, her current girlfriend, worked for the firm that had represented Styles in the past.
Characters
There are 3 queer characters listed for this show; none are dead.
Guests (3)
This page was last edited on April 11th, 2023.