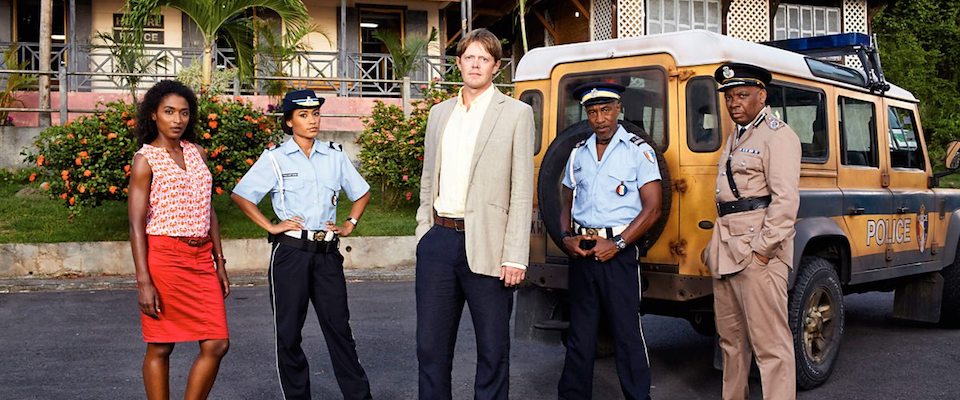 Overview
A series of detectives come from London to the island of Saint-Marie in the Caribbean. In a cycle, they die and a new one comes to investigate the death. They're constantly the fish out of water, and they're made fun of. But they solve crimes, so that's alright.
Notable Queer-Centric Episodes
Season 5, Episode 1 "The Complex Murder" – Laura's husband, a rich philanthropist, is murderd by her and her girlfriend Laura, who happens to be his ex too.
Season 5, Episode 2 "Posing in Murder" – A model is found dead backstage, moments after walking the catwalk. One of the suspects was a fellow model, in love with her.
Characters
There are 3 queer characters listed for this show; none are dead.
Guests (3)