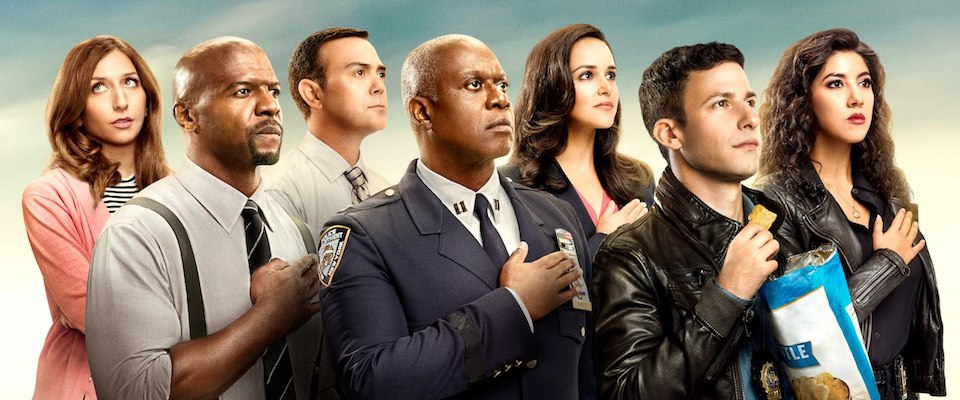 Overview
Detective Jake Peralta, a talented and carefree cop with the best arrest record, has never had to follow the rules too closely or work very hard. That changes when Ray Holt, a man with a lot to prove, becomes the new commanding officer of Brooklyn's 99th precinct. As Holt reminds Peralta to respect the badge, an extremely competitive colleague — Detective Amy Santiago — starts to close in on the hotshot cop's arrest record. Other members of the precinct include Sgt. Terry Jeffords, a devoted family man, Detective Charles Boyle, a hard worker who idolizes Jake, and Rosa Diaz, an intimidating detective. Civilian office manager Gina Linetti is tasked with cleaning up everyone's mess, while somehow getting involved in everyone's business.
In season five, Rosa Diaz comes out as bisexual to her coworkers.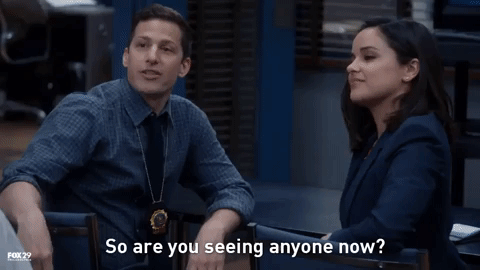 The show was canceled by Fox in 2018, after 5 seasons, but a day later picked up by NBC.
In early 2021, it was announced that the 8th season would be the final one for the show. Earlier, the writers had stated that, following the BLM protests in the United States, they had thrown our their scripts and were re-writing and trying to determine how to be a show about cops in the modern climate.
Queer Plotline Timeline
In season 5, episode 9 Boyle discovers Rosa is dating a woman. She comes out to him as bi. Season 5 Episode 10 she comes out to everyone else.
Notable Queer-Centric Episodes
Season 5 Episode 9 "99" - Boyle overhears Rosa talking to a woman on the phone who she calls "babe." Rosa then comes out to him as bi.
Season 5 Episode 10 "Game Night" - Rosa comes out to her co-workers and eventually her parents.
Season 5 Episode 17 "DFW" - Gina tries to set Rosa up with one of her many lesbian friends.
Characters
There are 5 queer characters listed for this show; none are dead.
Regular (1)
Guests (4)
This page was last edited on February 12th, 2021.