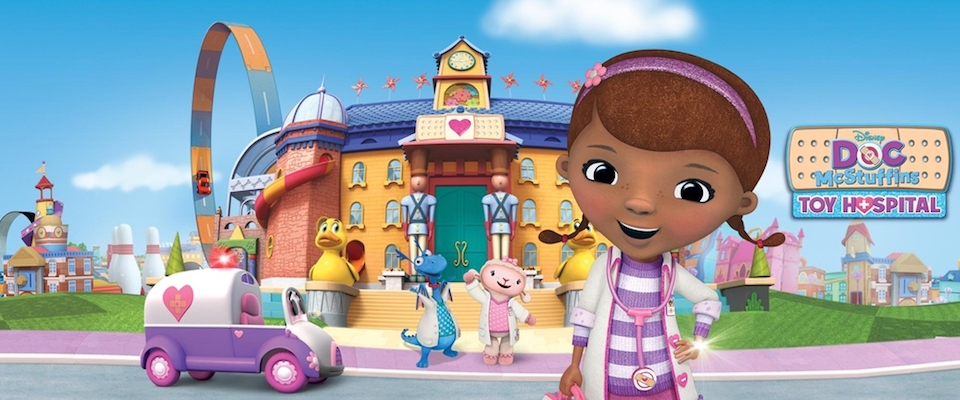 Overview
Dottie "Doc" McStuffins is a nurturing 6-year-old girl who cares for stuffed animals and toys in her playhouse clinic. When she puts on her stethoscope, something magical happens — toys, dolls and stuffed animals come to life and she can communicate with them. Like any good doctor, Doc has assistants helping her at her clinic.
Her stuffed animal friends who assist Doc include exceedingly proud dragon Stuffy, cuddly best friend Lambie and caring hippo nurse Hallie. Whether it's loose stitching, low batteries or a blow-up toy that has sprung a leak, Doc and her friends are there to fix up the stuffed animals and toys.
Notable Queer-Centric Episodes
Season 4, Episode 22A "The Emergency Plan" - Doc helps reunite a doll family (with two moms) and shows them how to make emergency kits after they get separated during an earthquake caused by Dragon-Bot jumping up and down.
Characters
There are 2 queer characters listed for this show; none are dead.
Guests (2)
This page was last edited on April 5th, 2018.