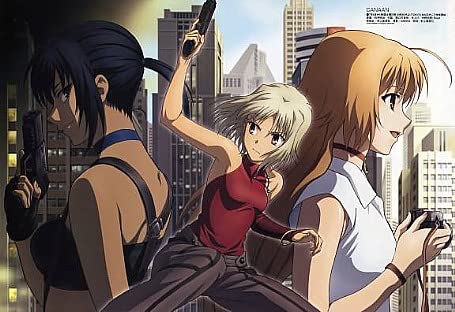 Overview
Taking place two years after the events of 428: Shibuya Scramble, Canaan centers on three women, their connections to one another, and an upcoming anti-terrorism summit in Shanghai, China. The first woman is Canaan, a Middle Eastern assassin and mercenary. The second is Alphard Al Sheya, Canaan's rival and a skilled assassin who heads the terrorist organization known as 'Snake.' The final girl is Maria Ōsawa, a returning character from the Shibuya incident, who came to Shanghai with her fellow reporter, Minoru Minorikawa. Their subsequent encounters lead to armed interventions between Canaan and Alphard, along with the reveal of their deep and tragic past.
Characters
There are 3 queer characters listed for this show; 1 is dead.
Regulars (3)
This page was last edited on April 12th, 2021.