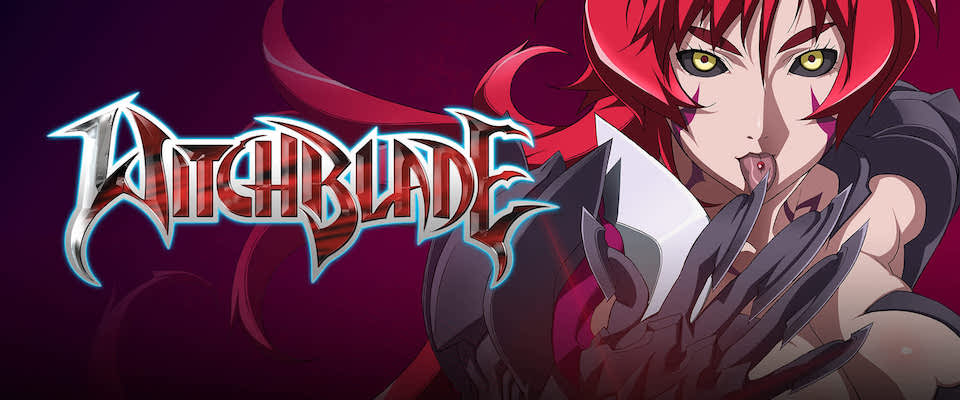 Overview
Loosely based on the American comic of the same name, and in turn the American TV show that had no lesbians at all.
Sought by the greed of men since the dawn of human kind, but only bestowed upon the women whose fate it forever scars…the Witchblade. Is it the righteous sword of God? Or hand of the Devil himself? Now a new bearer has been chosen. And she must discover the answers for herself. As she stands on the brink of destiny, she is forced to seek the balance between ecstasy and ruin.

— Anime prologue for each episode.
The lead character (and blade wielder) is Masane Amaha, a kindhearted, well-intentioned woman who is clumsy and awkward around the house. Having lost her memory during the Great Quake which ravaged Tokyo, Masane was found uninjured at the quake's ground zero with a baby in her arms. Six years later she returns to Tokyo with the child (whom she believes is her daughter), intending to live a peaceful life. Masane becomes entangled in a power struggle between a large corporation and a government agency, and discovers that a mysterious bracelet on her right wrist is the legendary Witchblade.
Characters
There is 1 queer character listed for this show; 1 is dead.
Recurring (1)
This page was last edited on July 16th, 2018.