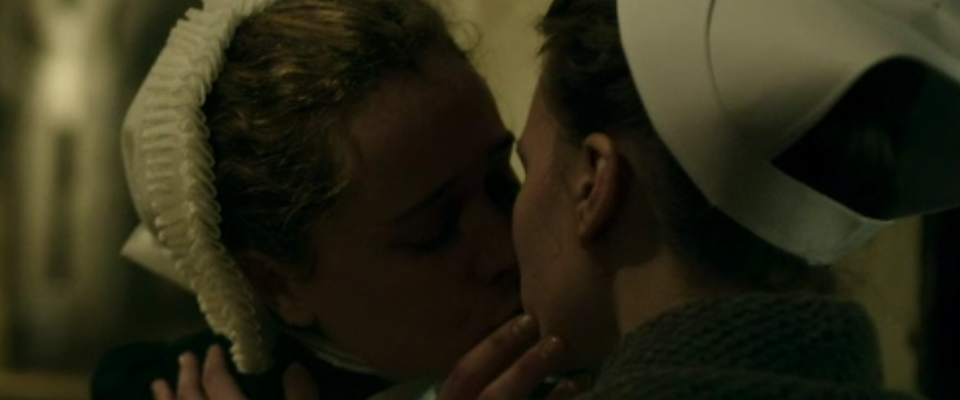 Overview
A six-part series about the renowned German hospital set in 1888 Berlin. It's high on the historical accuracy, though fell to the Bury Your Queers trope by killing off their only lesbian character.
In Berlin at the end of the 19th century, Ida works as an assistant nurse at the world-famous Charité Hospital in order to pay off her debts to the medical facility. While there, she encounters brilliant physicians and discovers her passion for medicine as she comes to the realization that she is in the midst of one of the most important medical revolutions in history. Ida gets involved in a romantic relationship with wealthy medical student Georg Tischendort along the way. The drama series is based on an actual clinic in Berlin and features characters based on real-life doctors who worked there during the era.
There is a second-series sequel to Charité called Charité at War.
Fan Lied commented on the unfortunate death trope that keeps occurring, introducing a character as queer only to kill her in the next breath. She also helped us gather correct information for this show's listing.
Notable Queer-Centric Episodes
Season 1 Episode 3 "Episode 3" - Therese is privately called out on her lesbian tendencies by the head nurse. Later she kisses Ida and runs off afterwards.
Season 1 Episode 4 "Episode 4" - Therese is struggling and shown cutting herself. She breaks off her friendship with Ida, who continues to want to be her friend. At the same time, Therese is shown being physically weakened. It turns out she has contracted TB. The head nurse wants to send her away, but Ida fights for her to be able to stay at the hospital so that she can get the best care. Therese thinks she is sick because god is punishing for her "unnatural ways." Ida fights for Therese to be treated with the promising new cure "Tuberculin" from Robert Koch, which has not been tested on a patient yet. Therese might stay at the hospital and is the first sick patient who gets treated.
Season 1 Episode 5 "Episode 5" - It becomes clear that "Tuberculin" is not the cure everyone hoped it would be. Therese dies with Ida by her side.
Characters
There is 1 queer character listed for this show; 1 is dead.
Regular (1)
This page was last edited on June 4th, 2022.