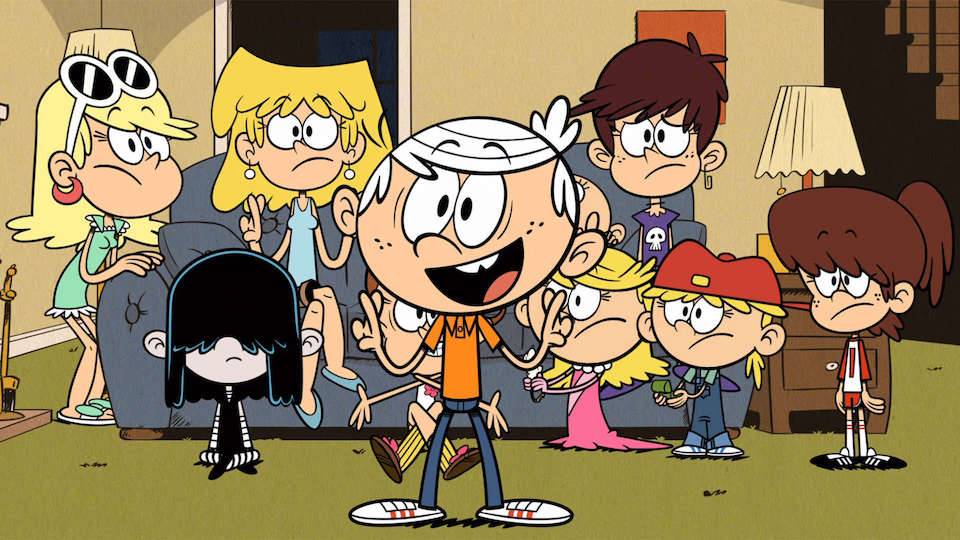 Overview
Things are crowded in the Loud household, with 11 children — 10 girls and one boy — causing craziness in the house. As the only boy, 11-year-old Lincoln is in the middle of all of the chaos. Whether his sisters are giving him unwanted makeovers or he's racing them to the couch to gain control of the TV, Lincoln is often getting involved in antics with his siblings. Lincoln's best friend Clyde, who happens to be an only child, is jealous of Lincoln's large family and is always willing to play his part in the schemes. Clyde has a crush on Lori, Lincoln's oldest sister and self-proclaimed boss, who is dating Bobby, who holds many jobs — including lifeguard and mall security guard — even though he's not very smart.
Queer Plotline Timeline
Lincoln's BFF Clyde has two dads. The whole family knows Luna has a crush on Sam. And Sam is a girl.
Notable Queer-Centric Episodes
Season 2, Episode 15b "L Is for Love" - A love letter addressed to "L" Loud shows up at the house and the family has to figure out who it was meant for. Luna thinks it's her bandmate, Sam. Who happens to be a girl.
Season 3, Episode 24b "Racing Hearts" - Luna and Sam try a couples' challenge, only to learn they don't have a whole lot in common. The good news is they look forward to learning about each other.
Characters
There are 5 queer characters listed for this show; none are dead.
Regular (1)
Recurring (1)
Guests (3)
This page was last edited on March 18th, 2019.