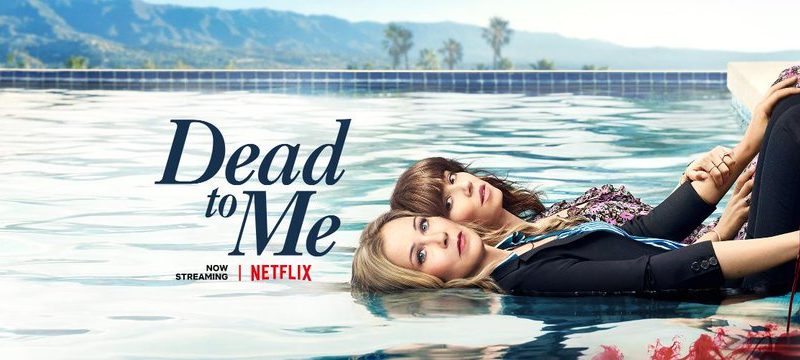 Overview
Dead to Me is an American black comedy web television series created by Liz Feldman which premiered on May 3, 2019 on Netflix. The series stars Christina Applegate and Linda Cardellini as two grieving women who bond during therapy.
The show is about a powerful friendship that blossoms between Jen (Applegate) and Judy (Cardellini). Jen is a recently widowed real estate agent trying to come to terms with her loss through therapy, exercise, and other methods. She uses anger and resentment as an outlet for her grief. She meets Judy, who is a part of a therapy group composed of bereft spouses. Jen is mourning her husband, who was killed by a hit-and-run driver, while Judy grieves for her fiancé, who died of a heart attack. The two characters face their loss differently as Jen finds herself in a dark place, struggling with her grief while Judy maintains a positive disposition. This difference quickly leads to a deep bond between the two. However, Judy keeps a dark secret that causes a disturbing plot twist. Jen becomes more unhinged as she unravels the mystery of her husband's death and secret life.
Creator and executive producer Liz Feldman is an out lesbian known for writing Dead to Me (2019), 2 Broke Girls (2011), The Great Indoors (2016) and The Ellen DeGeneres Show. She has been married to Rachael Cantu since April 14, 2013.
Queer Plotline Timeline
The queer storyline begins in season two episode one when Judy meets Michelle at the assisted living facility she works at.
Notable Queer-Centric Episodes
Season 2 Episode 6 "You Don't Have To" - Judy and Michelle kiss for the first time.
This page was last edited on April 22nd, 2022.