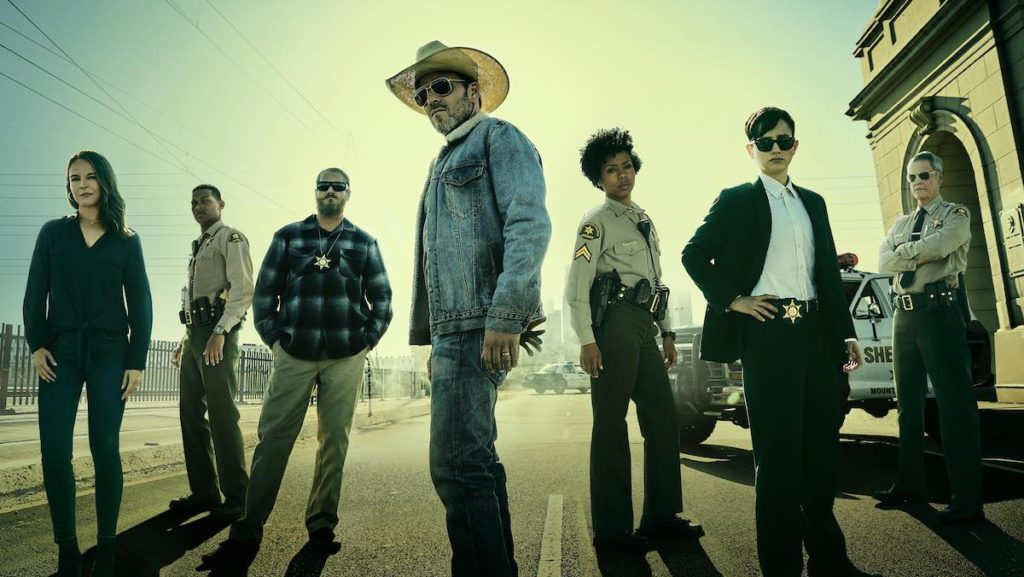 Overview
When Los Angeles' newly elected Sheriff dies, Bill Hollister is suddenly propelled into the role leading one of the largest police forces in the world. Only interested in justice, Bill commands a county-wide crew of LA's finest, including Deputy Cade Ward, Deputy Brianna Bishop and Deputy Joseph Harris. The dangers of the job often lead to the LA County General Hospital, where Bill frequently has run-ins with Dr. Paula Reyes, the hospital's chief trauma surgeon and his wife. 
The series was canceled after one season.
Queer Plotline Timeline
Through season one, Bishop grows immensely as a character, however it comes at the cost of the relationship that brought her to California in the first place. In the end, she and Julie begin dating.
Notable Queer-Centric Episodes
Season 1, Episode 8 "10-8 Search and Rescue" - After a car accident, Bishop comes out to Paula as non-binary.
Season 1, Episode 9 "10-8 Entitlements" - Genevieve has trouble adjusting to Bishop's non-binary status.
Season 1, Episode 13 "10-8 Bulletproof" - At Hollister's daughter's quince, Bishop and Julie begin a relationship.
This page was last edited on April 12th, 2020.