Welcome back to Queer Beats, your weekly one-stop shop for queer television news! This week, our favorite casts celebrated Spirit Day and #Marina got dressed up to vote.
Lots of our favorite actors posted about Spirit Day and I can't include them all here, but I thought this video was particularly cute:
Ali Liebert recently finished filming for an upcoming show called Family Law. I am beyond excited for her to play a queer character again!
Also, she posted this photo of her with her on-screen wife and I'm not sure I'm ready for how cute this couple is going to be: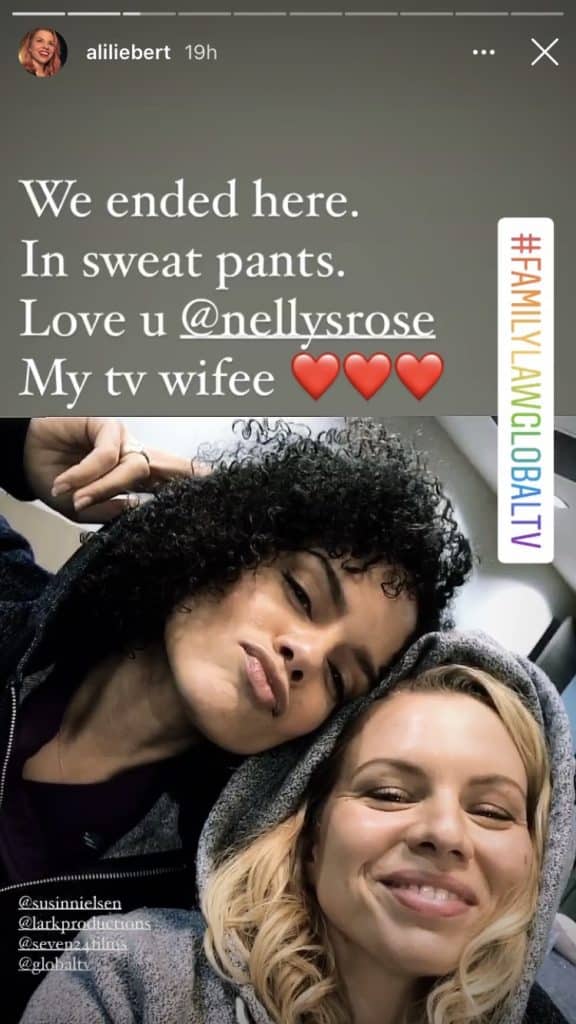 Bex Taylor-Klaus got married this weekend and the pictures are amazing. Be sure to visit Bex's profile for more happiness!
The Doc McStuffins creator, Chris Nee, revealed a new group of inclusive animated shows aimed at preschoolers.
This week, Kate Siegel talked about what she thinks Theo and Trish are up to now!
As far as I know, this show currently has no confirmed queer characters but I'm just putting it here to try to manifest one…
Another particularly cute #SpiritDay post…
Also, speaking of ODAAT (and, therefore, Norman Lear), there is a new Fried Green Tomatoes TV series in development. This automatically stresses me out because I'm running on the assumption that this will not be as queer as it should be, but I'm just going to trust Norman Lear on this one. Also of note, the original book author is on board as an Executive Producer and Lear said he is going to "modernize" the story. *crosses fingers*
And the award for the most iconic image of the week goes to…
And that's it for Queer Beats this week! Always thorough, always professional, never random.