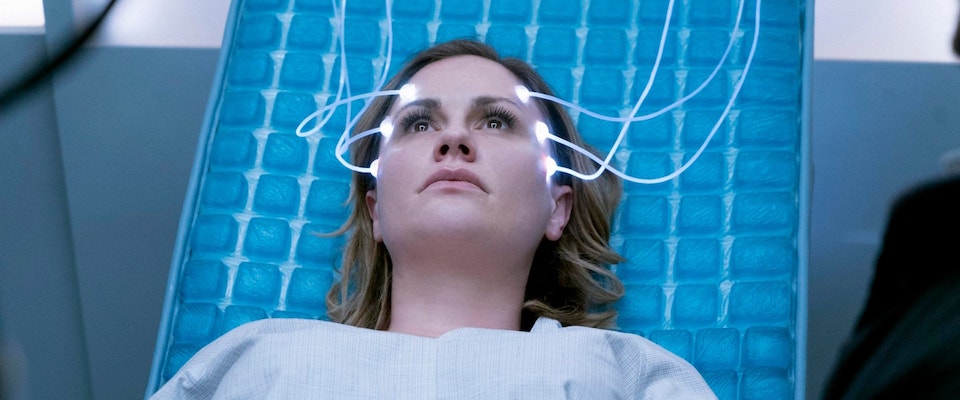 NOTICE: While generally acceptable for the over 14 crowd, there may be some sensitive topics now and then.
Overview
"Philip K. Dick's Electric Dreams" is a 10-episode science-fiction anthology series that journeys into unique worlds beyond the reach of the imagination. Based on short stories written by Dick, each stand-alone episode is inspired by a different story, adapted by a team of leading British and American writers. The all-star cast changes with each episode and includes Bryan Cranston, Steve Buscemi, Greg Kinnear, Timothy Spall and Anna Paquin. "Electric Dreams" is a co-production between the U.K's Channel 4 and Amazon Prime Video.
Notable Queer-Centric Episodes
Episode 5, "Real Life" -- Sarah, a policewoman living in the future, shares headspace with George, a brilliant game designer, as each pursue violent killers whose plans could have shattering consequences. In a race against time, sharing a bond that no one else can see, they learn the very thing that connects them can also destroy them.
Episode 6, "Human Is" -- A woman suffering in a loveless marriage, finds that upon his return from battle, her emotionally abusive husband suddenly appears to be a different man - in more ways than one.
This page was last edited on March 27th, 2019.