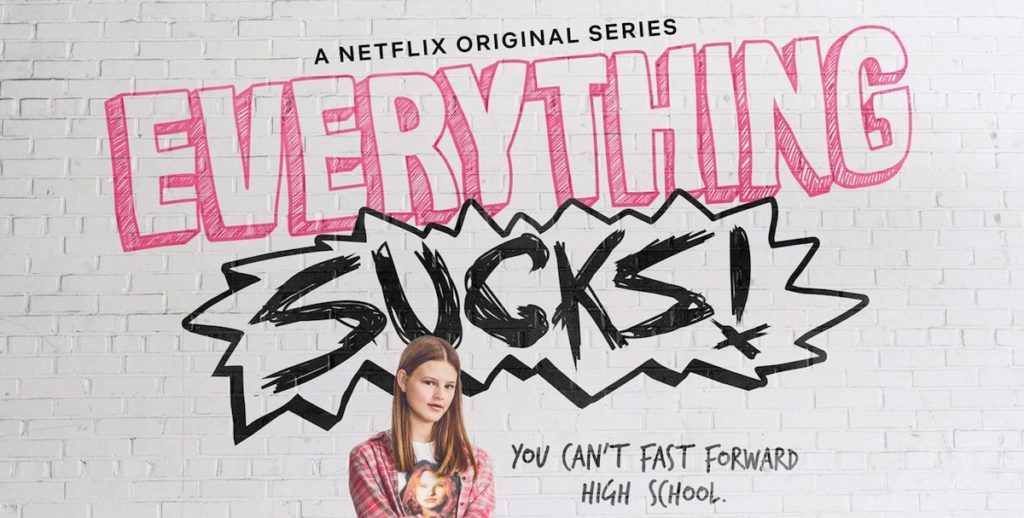 Overview
This coming-of-age story, set in the 1990s revolves around Kate and Luke, two kids in the high school AV Club in Boring, Oregon.
The series starts in 1996 with Luke O'Neil, a freshman at Boring High with his friends McQuaid and Tyler, who are all seen as nerds and social outcasts. On the first day of high school, they join the AV Club, where Luke meets and develops a crush on Kate Messner, the principal's daughter and a sophomore at Boring. Kate, however, starts questioning her sexuality and develops a crush on drama student Emaline Addario, who is dating fellow drama student Oliver Schermerhorn. Kate starts getting harassed after Emaline spreads rumors of her being gay around the school. To negate this Kate agrees to go out with Luke.
The running story throughout season one is the hate between The AV Club and Drama Club. They put their rivalry aside when they decide make a movie together directed by Luke, which would then be screened to the whole school. Meanwhile, Ken, Kate's father starts a relationship with Luke's mother, Sherry, which complicates matters for Kate and Luke.
Kate eventually comes out to Luke and breaks off their relationship. Luke remains her friend and even though he's still in love with her, he's supportive of her coming out journey.
Queer Plotline Timeline
Right from the start you learn Kate thinks she may be a lesbian and you follow her coming out journey in every episode.
Notable Queer-Centric Episodes
Season 1 Episode 4 "Romeo and Juliet in Space" After the Drama Club makes everyone play spin the bottle, Kate and Luke kiss for the first time to which Kate responds "I think I'm a lesbian."
Season 1 Episode 10 "We Were Merely Freshman" Kate has her first kiss with a girl.
Characters
There are 2 queer characters listed for this show; none are dead.
Regulars (2)
This page was last edited on April 25th, 2022.