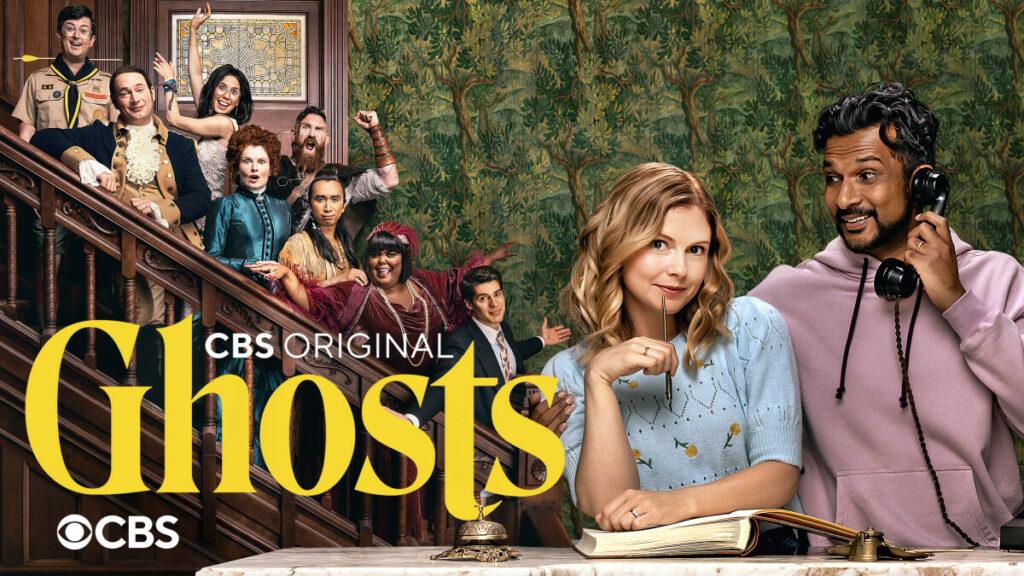 Overview
Ghosts is adapted from the UK show of the same name.
Married New Yorkers Samantha and Jay Arondekar believe that their dreams have come true when they inherit a beautiful country house from Sophie Woodstone, a distant relative of Sam's, only to find that it is falling apart and inhabited by ghosts who died on the mansion's grounds and are now bound to the area until they can reach the afterlife. Jay cannot see or hear the ghosts, but Samantha can, after having a near-death experience.
Notable Queer-Centric Episodes
Season Two, Episode 4 "The Tree" - Sassapis exaggerates the importance of a tree the lesbian neighbours are cutting down.
This page was last edited on January 13th, 2023.