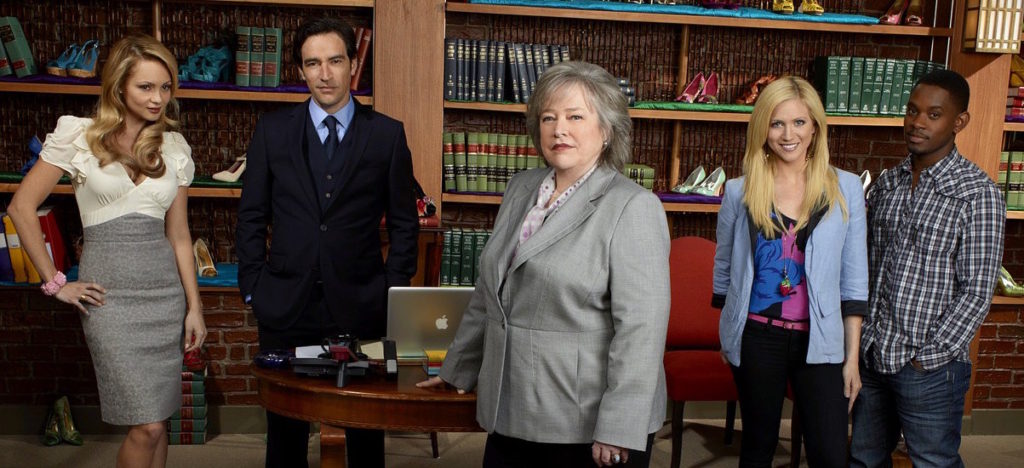 Overview
Harriet, a tough talker, is looking for a fresh start after being fired from her job as a patent lawyer. Harriet's world collides with Malcolm, a young man trying to figure out life, and Adam, a legal hotshot who decides to leave his firm to work with her. Along with Harriet's assistant, Jenna, the unlikely team starts a law practice in an unlikely place, a rundown shoe store.
Notable Queer-Centric Episodes
"Send In The Clowns" - A client was fired for having an affair with her boss. The catch? She's transgender.
"Queen of Snark" - Harry defends a high school teen who outed lesbian, who then committed suicide.
Characters
There are 2 queer characters listed for this show; 1 is dead.
Guests (2)
This page was last edited on January 21st, 2018.