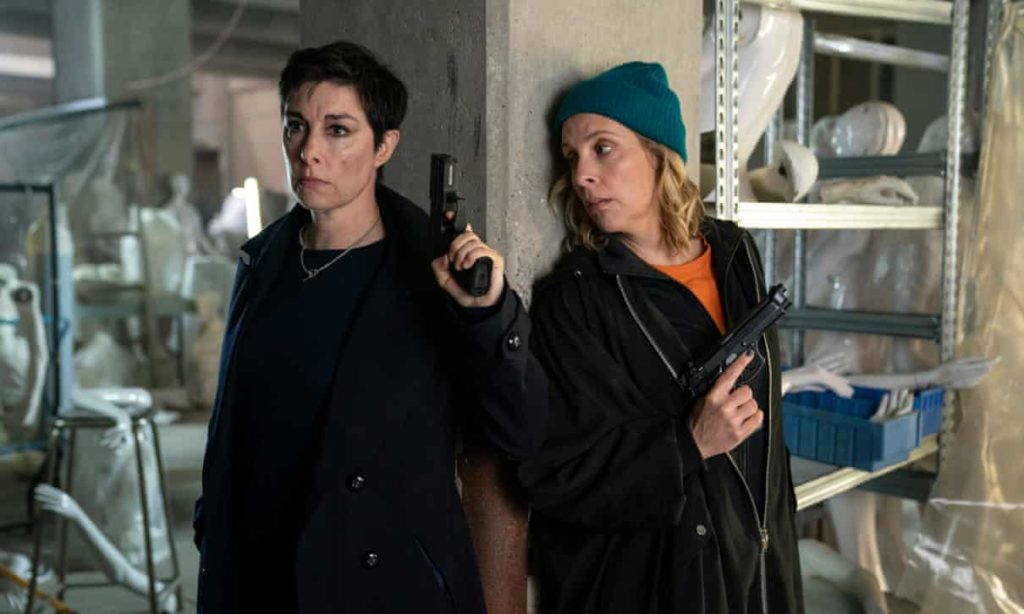 Overview
Hitmen is about two best friends trying to make their way in the world with only each other to rely on. They also just happen to kill people for a living.
Having stumbled into a career in contract killing, misfits Fran and Jamie are not your typical killers for hire. Working out of their scruffy van, each episode follows the hapless duo as they try to carry out their latest hit, inevitably derailed by incompetence, bickering, and inane antics. As each hit goes south, our (anti)heroes are thrown into one bizarre misadventure after another, each full of oddball characters and unexpected dilemmas.
Across the series, as the mishaps – and bodies – rack up, Fran and Jamie's friendship is put through the wringer: while affable goof Jamie seems content to spend her days hanging out with her best mate, the more sensitive Fran starts to question whether it's really the life she wants. Will their friendship survive their trials and tribulations? More to the point, as the jobs get increasingly dangerous, will they even survive?
Characters
There is 1 queer character listed for this show; none are dead.
Regular (1)
This page was last edited on March 19th, 2023.