Okay I know this isn't new in the UK, but if you live in the US, getting to see Mel and Sue in Hitmen has been nigh impossible. This all changes tomorrow when Hitmen hits the Peacock!
Who are Mel & Sue?
If you've ever seen the original Great British Baking Show with the two women non-judges, then you've seen Mel & Sue. Mel Giedroyc (the straight blonde) and Sue Perkins (the lesbian brunette) are a comedy duo who have been working together for years. They're hilarious and play well off each other in ways that make everything they do fun to watch.
I've been a huge fan of Sue since forever, and adore the deadpan insouciance she wields like a scimitar. Knowing that she was in yet another series, where she was gay again, really was a no-brainer. And this time with her partner (platonic, y'all) Mel? Well I was going to dial in no matter how hard it was.
What's Hitmen?
Imagine if the two least capable people in the world became hit men.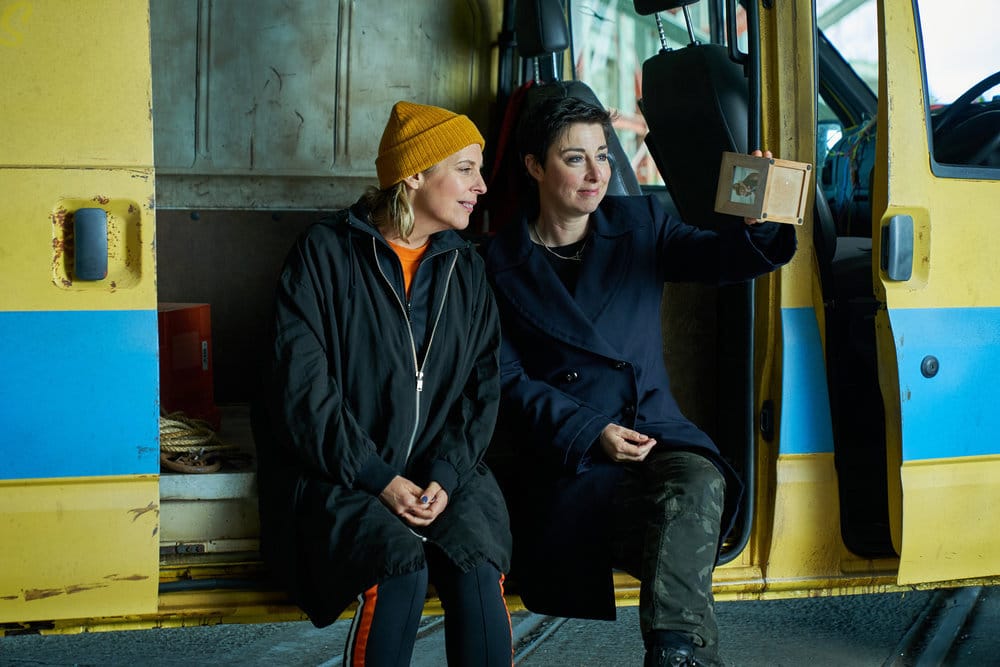 Best friends Jamie and Fran are trying to make their way in the world with only each other to rely on. They also just happen to kill people for a living. Fueled by their antics and frivolous bickering, each job inevitably gets derailed, leading them into bizarre misadventures, full of oddball characters and unexpected dilemmas.
The first episode is more concerned with Fran's birthday than the various characters who they need to kill. No one's going to come to and by the way, Fran has a totally inappropriate crush on her competition.
Our Call? Watch!
Besides it having a queer main character, it's funny. Really funny.
A-
Goofy, silly, and fun, Mel and Sue have a rapport as perfect as Saunders and Lumley. They play off each other perfectly and made a comedy about hitmen actually hilarious.