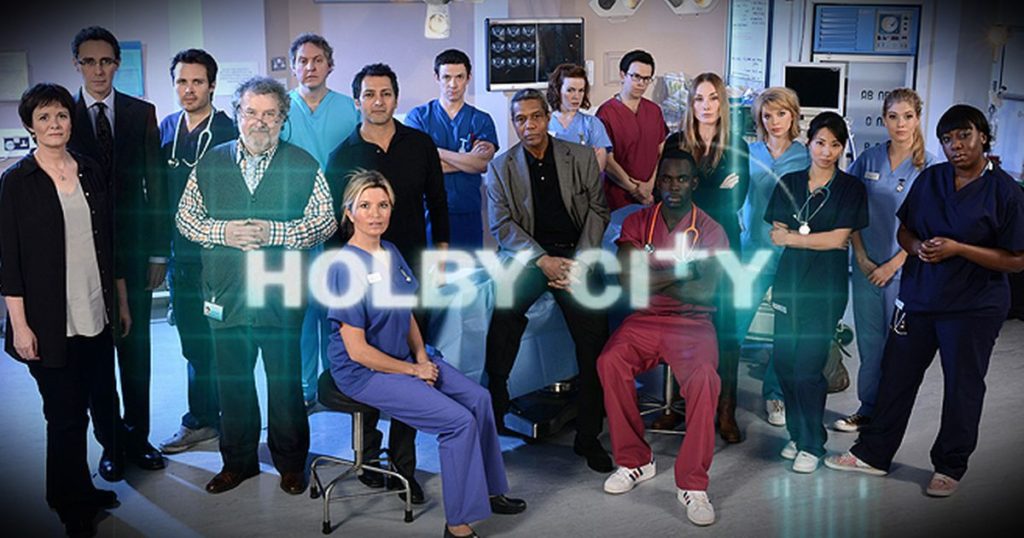 Overview
Sometimes styled as HOLBY CI+Y, it is a British medical drama television series. A spin-off of Casualty, it follows the lives of the staff of Holby City Hospital.
In 2015, they introduced Bernie Wolfe, a bisexual surgeon, seemingly for the purpose of having one of the older characters come out.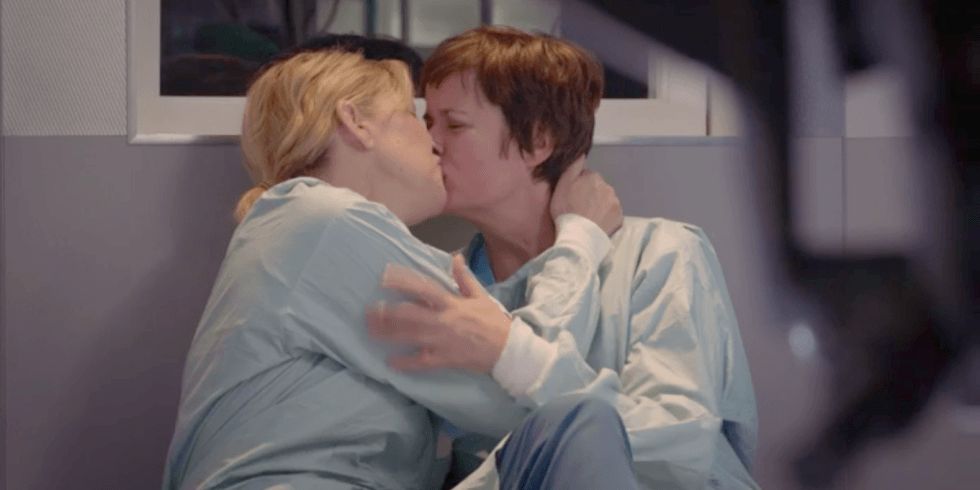 Things were a little awkward for a while.
The show airs weekly. That means 52 episodes a year for 18 years. Hold my beer.
Queer Plotline Timeline
It's not until series 18 (Feb 2016) that we get a serious ongoing plotline. Bernie shows up as a macho army medic, who is saddled with supervising Serena when the latter comes back from suspension. They quickly realize they're best off as friends, but that takes a turn when Alex, the woman Bernie was cheating on her husband with, shows up and suddenly everything changes.
Notable Queer-Centric Episodes
Series 18, Episode 47 "Protect and Serve" – After a rough case, Bernie and Serena kiss.
Series 18, Episode 51 "Life in the Freezer" – When Bernie accepts a post abroad, Serena realizes how strong her feelings are.
Season 19, Episode 7 "The Kill List" – Bernie returns from the Ukraine and she and Serena are locked in their office until they work things out. Which they do with their lips.
Characters
There are 4 queer characters listed for this show; none are dead.
Regulars (3)
Guest (1)