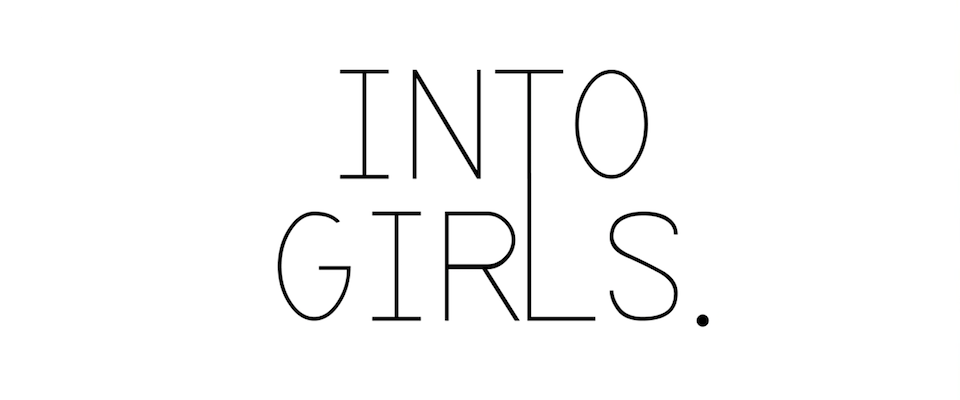 Overview
Into Girls is a webseries of vignettes following different lesbian characters, attempting to change how media portrays queer women. The story lines are mostly focused on the uncertainty of self and learning how to come into your own as a lesbian.
You can watch the whole thing, 2 seasons, on Vimeo or YouTube.
Notable Queer-Centric Episodes
Season One
Sam goes out to dinner with Tess and tries to figure out if she's on a date or not.
Alex and Chelsea make a purchase that is different from what they expected.
Jen visits her childhood friend Mary and gets an unexpected surprise from Mary's roommate Christy.
Alice crushes on her straight friend Morgan.
Jordan finds herself in an awkward sexual situation and asks her friends for advice.
Danielle's mother asks her a favor.
Laura learns how to deal with a rude boy.
Morgan tells Alice about her night setting Alice into action.
Chelsea brings Alex home to meet her mother for the first time.
Sam has an OKCupid date. And yes, this is a date.
Season 2
Alice and Sam both talk to their best friends about their date last night.
Jasmine, unsatisfied with her appearance decides to make a change.
Sam and Alice go on their second date.
Kayla gets a couple of interesting text messages and meets Alice.
Jasmine navigates her gender expression,and runs into a high school friend.
Alex takes another try at sex-shopping, this time without Chelsea.
Alice reveals something important to her parents.
Chelsea reveals something to Alex that changes the course of their relationship.
Chelsea and Alex decide the fate of their relationship.
Morgan and Alice hangout before Morgan goes to LA, each with a different agenda.
This page was last edited on January 11th, 2018.