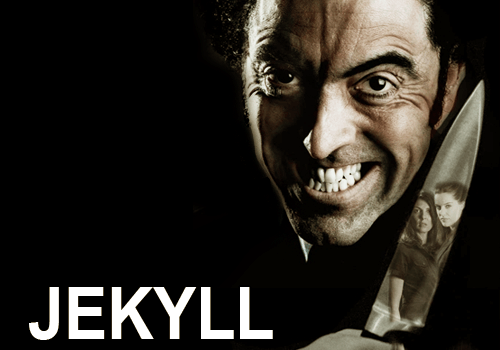 Overview
Adapted from the famous novel by Robert Louis Stephenson, this contemporary thriller follows Dr. Tom Jackman as he uses an array of modern technlogy in an increasingly desperate attempt to hold at bay a deadly foe: Mr. Hyde, his savage and ruthless alter ego.
Although they time-share the same body, Mr. Hyde is significantly stronger and faster than Tom — and his strength is still growing. The stakes get even higher when Hyde learns of the existence of Tom's beautiful wife, Claire, and their two children, whom he uses as pawns in his power play against Tom. The doctor relies heavily on his assistant, psychiatric nurse Katherine Reimer, to help him somehow keep Hyde in check. Peter Syme is Tom's best friend, Miranda Callendar is a private eye who stumbles onto Tom's bizarre double life, and Benjamin is an American overseeing a mission to overtake and capture Hyde.
Characters
There are 2 queer characters listed for this show; none are dead.
Regular (1)
Recurring (1)
This page was last edited on January 21st, 2018.