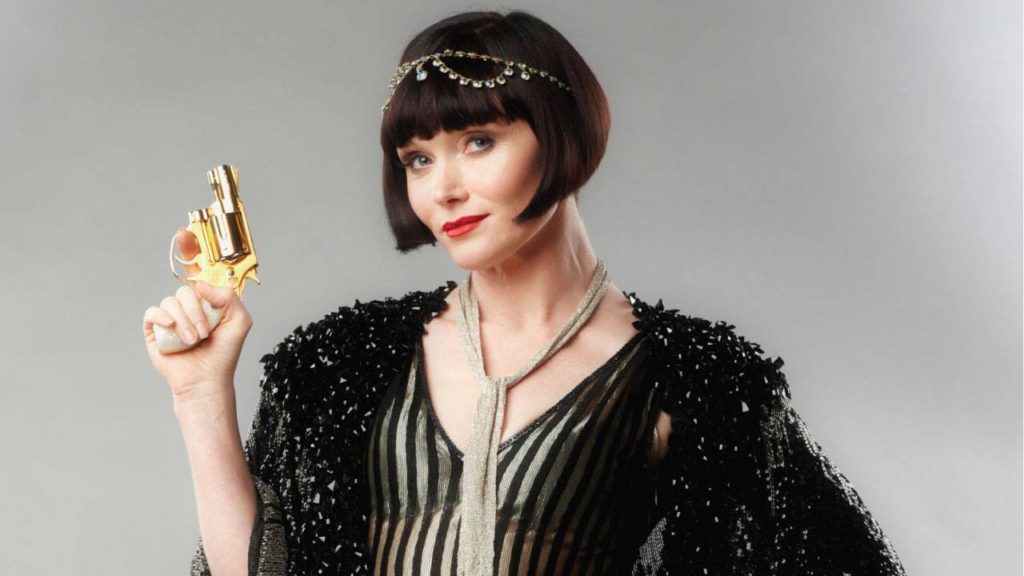 Overview
Fledgling detective Phryne Fisher is known for her sharp wit and gold-plated, pearl-handled pistol, which she uses to fight injustice in Melbourne during the 1920s.
The glamorous sleuth makes her way through the city's alleyways and jazz clubs while she fights crime as part of a larger mission — making sure that Murdoch Foyle, who she believes is responsible for the disappearance of her younger sister, stays behind bars. She fights for justice for people who can't help themselves, including exploited workers and missing girls.
The show is on US Netflix, and is only three seasons so far (with rumors of a fourth or a movie), but it's worth a good binge. Unabashedly feminist, Phryne's never slut-shamed for her many love affairs, and when she finds out her BFF is a lesbian, it doesn't matter a bit to anyone.
Notable Queer-Centric Episodes
While from the very start, everyone suspects suit-wearing Dr. Mac is of the lady-loving, it's not until "Death by Miss Adventure" that we find out not only is she, but her lover was murdered. In the season three episode "Death Defying Feats," the murder victim was a magician's assistant who was enjoying a "sapphic relationship" with a contortionist.
Characters
There are 5 queer characters listed for this show; 2 are dead.
Regular (1)
Guests (4)
This page was last edited on January 21st, 2018.