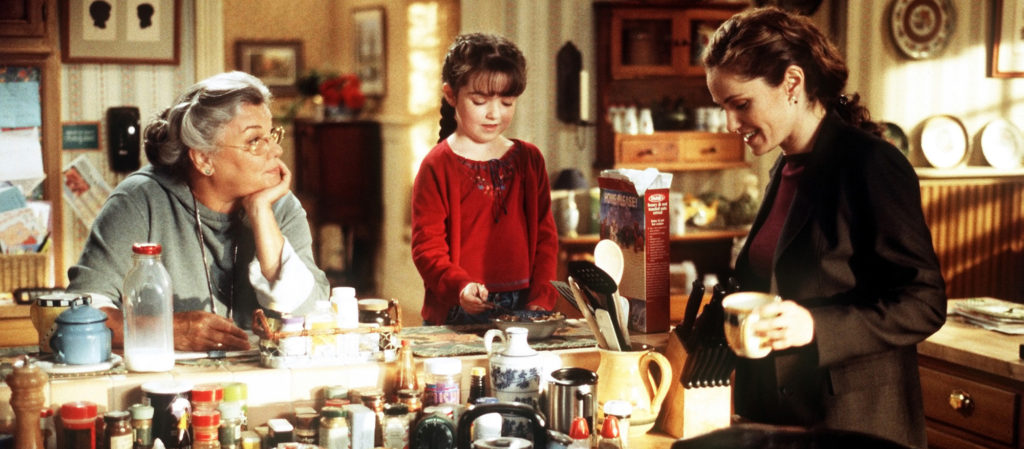 Overview
Amy Gray is a Harvard-educated New York corporate lawyer who, after separating from her husband, finds herself back in her childhood home in Hartford, Conn., living with her nagging mom and daughter while working as a judge for Hartford's family court. Acting on instinct more than protocol, Judge Amy tries to mete out justice while struggling with her new status as a single mother. Amy's mom, Maxine, is a caseworker for the Department of Children and Families.
The show was in the early 2000s, and shows a lack of comprehension of what gender dysphoria really is.
Maybe Sasha is transgender. Maybe he thinks that his mother or his grandmother or the Powerpuff Girls represent good qualities that he wants in his personality… or maybe he just likes girls' clothes? At this point we can't know any more than this child can. It's just too soon.
Well done, 2001.
Queer Plotline Timeline
The court cases regarding transsexuals tend to be handled in an unappealing way. Amy, who judges from her heart, doesn't seem all that understanding of non-cis people. On the other hand, other characters are far more accepting of the differences in us all.
Notable Queer-Centric Episodes
"Between the Wanting and the Getting" - Amy struggles with a case where Welfare says a child is being neglected because her parents allow her to present as female at 8, while she was "born biologically male." After being bullied, the girl was pulled from school. Amy judges the girl can stay with her family, but should present as male.
"Slade's Chophouse" - Amidst a priest sex-abuse scandal, Bruce, the Court Services Officer, has his faith rocked to find his old friend Father Ted is now Father Teresa.
Characters
There are 2 queer characters listed for this show; none are dead.
Guests (2)
This page was last edited on January 21st, 2018.