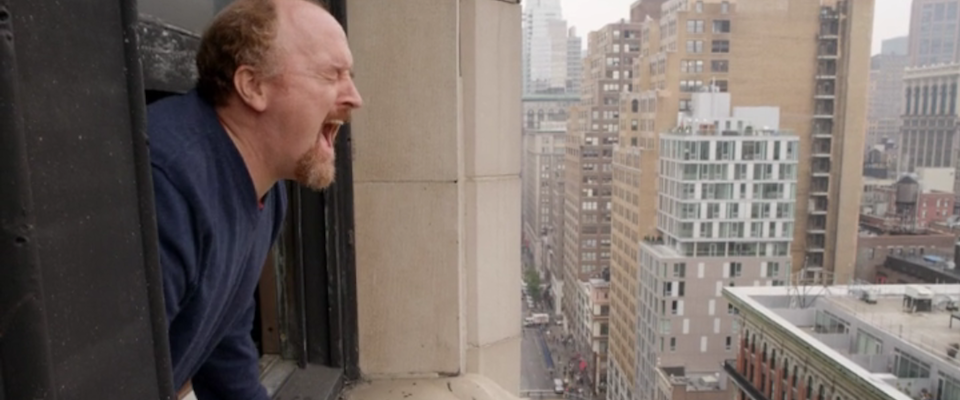 Overview
Life can be hectic for a newly single father and successful stand-up comedian — just ask Louie, a fictionalized version of comic Louis C.K., who portrays the character. From his first meeting of the PTA to dating again and navigating the big city with two children, the comic shares pieces of his day with an appreciative audience during his stand-up gigs. The series features appearances by a number of stand-up comedians appearing in the show as fictionalized versions of themselves.
In addition to starring in the show, Louis C.K. also created it.
Notable Queer-Centric Episodes
S5, Ep1 "Pot Luck" - Louie goes to a pot luck dinner for the parents in Lily's class, but ends up going to the wrong party. When he finally reaches the right party, he has an unusual encounter with the surrogate mother of the couple hosting the dinner. Read: sex.
This page was last edited on August 7th, 2019.