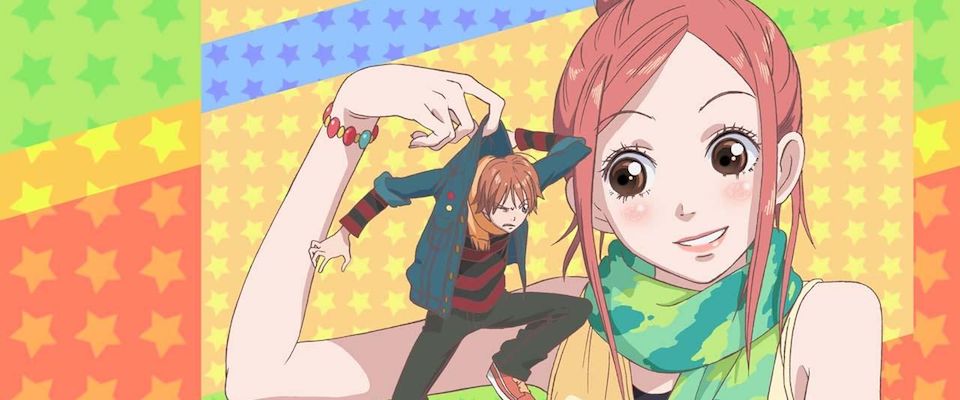 Overview
Also known as Love Com, it is a love story between a boy and a girl in Sakai, Osaka. The girl, Risa Koizumi, is 172 centimetres (5 ft 8 in) tall—much taller than the average Japanese girl. The boy, Atsushi Ōtani, is 156 cm (5 ft 1 in)—way below the height of the average Japanese boy. Because of this, the pair are called the "All Hanshin Kyojin" after a popular comedy duo that has a similar height difference. The difference in their heights is extremely exaggerated (in the opening credits of the anime, for example, the top of Ōtani's head doesn't even reach Risa's chin when it should be approximately level with her mouth.)
During summer school, a very tall student named Ryouji Suzuki (from another class) shows up and Risa immediately falls for him because he is tall. There is a girl that Atsushi likes as well, so Risa and Atsushi decide to put aside their differences and help each other get their love interests. Their efforts fail spectacularly as Suzuki and the girl whom Ōtani had a crush on – Chiharu Tanaka – end up becoming a couple. All is not lost though, since Risa and Ōtani become close friends. As they get to know each other better, Risa's feelings for Atsushi begin to blossom, and her love life gets complicated from there on.
Characters
There is 1 queer character listed for this show; none are dead.
Recurring (1)
This page was last edited on July 22nd, 2018.