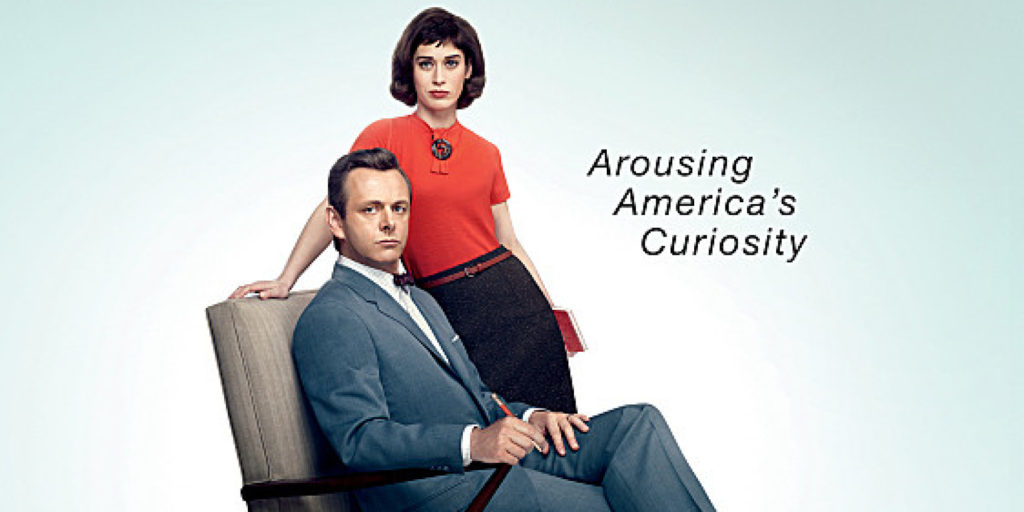 Overview
Set in the 1950s and 1960s, the series explores the research and the relationship between Dr. William Masters and Virginia Johnson, two pioneering researchers of human sexuality at Washington University in St. Louis, Missouri.
William Masters and Virginia Johnson are known as pioneers of the science of human sexuality. Their research shoots them to fame on a trajectory that takes them from humble beginnings in the Midwest to the cover of Time magazine. Masters is a brilliant scientist who is out of touch with his own feelings. Johnson is a divorced mother who is ahead of her time on many fronts, including her determination to have a meaningful career. The pair's relationship isn't just professional, as it evolves into a three-way "marriage" with Masters' wife, Libby. "Masters of Sex" is based on Thomas Maier's book of the same name, which profiled the pair.
Notable Queer-Centric Episodes
Season 2, Episode 3 "Fight" -- Bill Masters delivers an intersex infant. The circumstances of the infant are used as a plot device for Masters to question the nature of masculinity
Characters
There are 3 queer characters listed for this show; 1 is dead.
Regular (1)
Recurring (1)
Guest (1)
This page was last edited on February 7th, 2021.