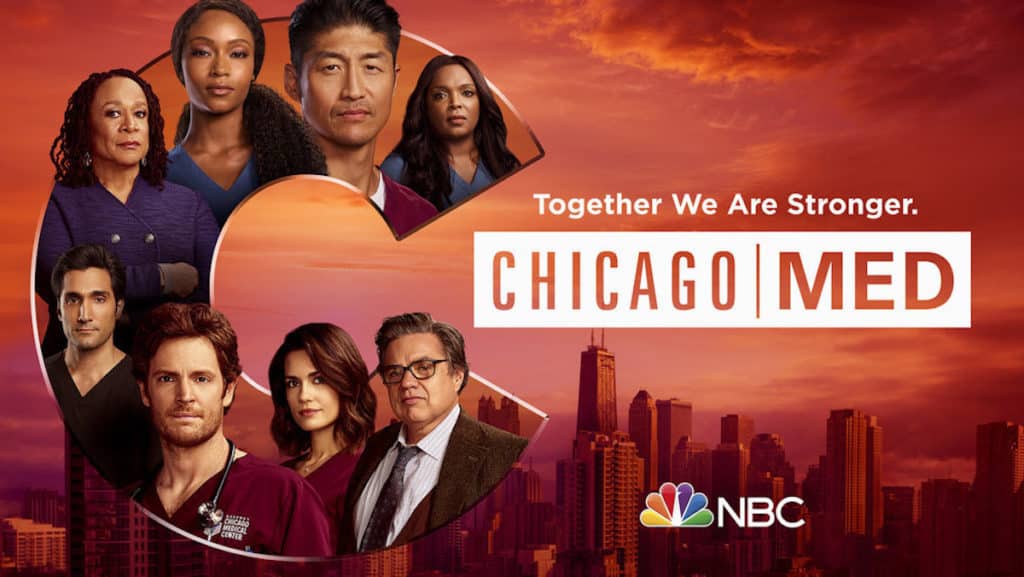 NOTICE: While generally acceptable for the over 14 crowd, there may be some sensitive topics now and then.
Overview
Dr. Will Halstead balances the stress as the ER's supervising attending physician with his complicated relationship with Dr. Natalie Manning, an attending physician in emergency pediatrics. Newly remarried, Dr. Daniel Charles remains the Sherlock Holmes of psychiatry. Former Navy flight surgeon Dr. Ethan Choi brings his battlefield skills to the front lines of Chicago's busiest ER, the go-to place for victim's of the city's gun violence. Work and home life intersect with him and April Sexton, a smart, bold and intuitive nurse with the ability to adeptly tackle the most harried of circumstances in the hospital. Sharon Goodwin, the venerable head of the city's largest hospital, is under intense fiscal scrutiny to preserve the bottom line while continuing to ensure that all patients receive nothing short of quality care and compassion. Maggie Lockwood, the charge nurse and eyes, ears and brain of the ER, is skilled and confident but finds herself dealing with profound health issues of her own. New is Dr. Crockett Marcel, a New Orleans-raised ED surgeon who's great at the operating table but isn't always one to follow the hospital's rules.
Together they will confront Chicago's most critical medical cases and challenging ethical dilemmas with courage, compassion and state-of-the-art treatment. Inspired by ripped-from-the-headlines cases, "Chicago Med" will weave cutting-edge medicine with the personal drama that comes with working in such a high-intensity environment. Through it all, familiar faces from "Chicago Fire" and "Chicago P.D" will intertwine with Chicago's finest medical heroes.
Notable Queer-Centric Episodes
Season 2, Episode 3 "Natural History" - Maggie's sister Denise shows up with a cancer diagnosis. Surprising the doctor is that it's prostate cancer.
Season 3, Episode 16 "An Inconvenient Truth" - A young girl is admitted and it is discovered she has testicles, but no ovaries or uterus.
Season 4, Episode 21 "Forever Hold Your Peace" - Maggie meets her sister's new boyfriend but he turns out to be abusive.
Characters
There are 5 queer characters listed for this show; 1 is dead.
Guests (5)
This page was last edited on November 11th, 2020.