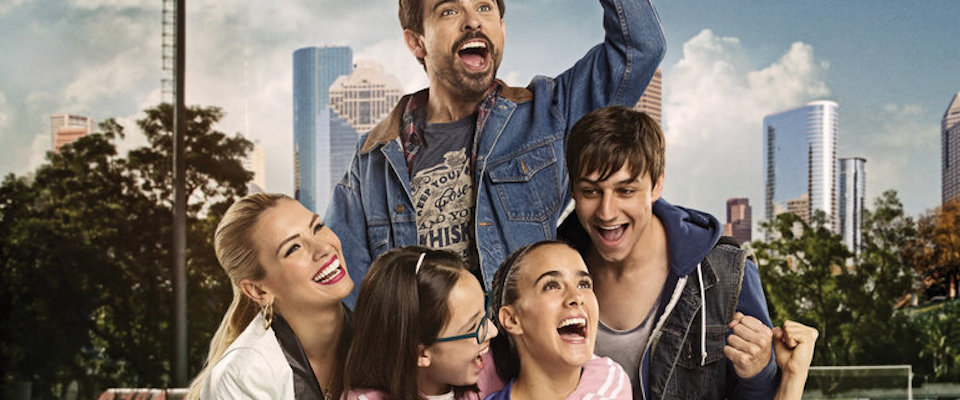 Overview
The Guerreros are a family of five siblings, living alone in Houston, after their father died and their mother was deported.
The family is led by Jose Maria (an undocumented immigrant like his mother), nicknamed El Patas due to his soccer skills. He had to give up his dreams of being a professional soccer player to raise his siblings with his wife, Ashley. The next eldest, Rosa, is also undocumented, who relies greatly on her attractiveness. The twins, Marisol and Julian, were born in the US, as was Lili, the youngest.
But the American dream isn't easy to achieve, and much less for five young kids adrift, who saw how their family was separated and stopped believing in dreams, until one of them, Marisol, through her passion for soccer, gives back hope to her siblings and shows them that they can still dream. Although Marisol loves soccer, she doesn't see it as a career since she only knows the reality of her neighborhood. But everything will change when Santiago, the coach of a women's soccer club, sees Marisol's talent. He will make her see that she has a special gift, a special talent that she shouldn't waste. Marisol will begin to fight to become a professional soccer player, but will have many challenges that prevent her from succeeding. Every one of her family's problems will be an obstacle that steals her time and attention.
Characters
There are 2 queer characters listed for this show; none are dead.
Recurring (2)
This page was last edited on November 20th, 2019.