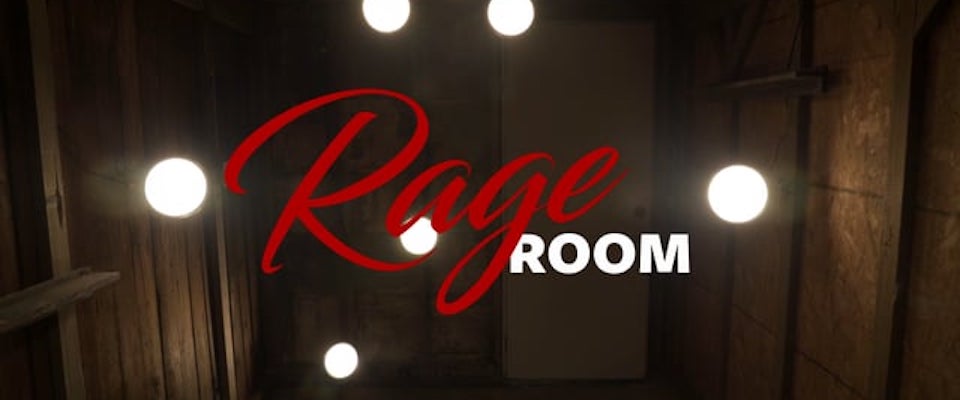 Overview
Haven't we all wanted to destroy a house?
Darla is recently divorced, has a lot of pent up anger, and decides to open a business in Colfax, New Mexico: a Rage Room. In this controlled space, customers can blow off steam in a safe way, destroying tv sets, dinner plates, and going full on Office Space on computers and faxes. Along with vagabond crystal seller, Puja, the odd couple create a new kind of sacred space.
A diverse cast of characters cycle through the rage room working out their own personal frustrations. With the aid of Puja's generous heart, Darla confronts her beliefs about humanity all while dealing with the everyday drama and comedy of creating a business from the ground up.
It's time to rage in the room.
You can watch it on Vimeo or on their official site, RageRoomShow.com
Queer Plotline Timeline
Overall the show is not about queers, but there is a theme of people dealing with their shit and, as the sign says, "All are welcome."
Notable Queer-Centric Episodes
Season 1, Episode 4 "Partner"  - A lesbian couple visit the rage room.
This page was last edited on April 5th, 2018.