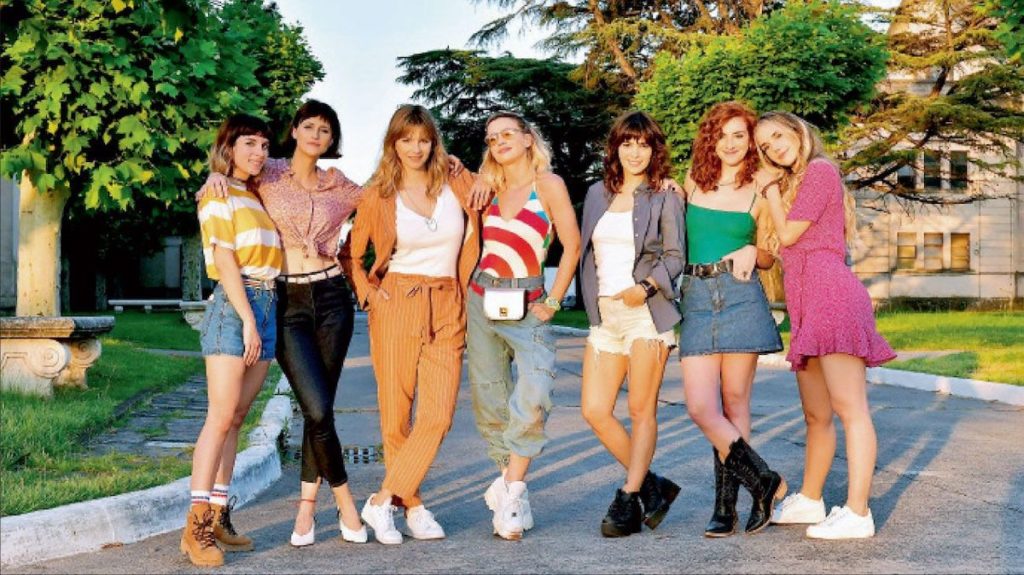 Overview
Fausto Valdez, the architect and architect of a ponzie scam, fled the country, causing damage to hundreds of victims including his now-bankrupt and depressed wife (and mother to his children), his sister-in-law who was the co-owner, and Luján, his mistress and legal representative.
But in addition, other women will have to face the consequences of this robbery: Romina, a police officer, is tangled up in the drama for the bar, gym and flower shop, of which Martina and Clara also own. Paula, a direct victim of the scam, loses all of her daughter's savings, which were used to purchase a unit in the building in question. Carolina and Inés also trusted in the project: they invested the entire inheritance that their mother had left them and now they are ruined.
When the scam becomes notorious, the way to reduce damages that Martina finds – who feels guilty, as well as being legally responsible for Fausto's dark maneuvers – is to carry out a split of the premises so that the victims can recover the lost money. The only ones that accept are Paula, Inés and Carolina. The rest will go ahead with the trial
With the fraud and the departure of Fausto, Clara loses her husband; Martina must take care of the premises, a fact that will make her distance herself from her greatest passion: being a DJ; Luján is left without a legal study; Romina moves away from her comfort zone, working in a police station; Paula must turn slowly towards a more adult life; And Inés and Carolina will have to rethink their life together, set to coexist not only at home but also in the workplace.
Separated from what was a stable model of life – and now linked by a man who broke everything – these women will stand on their feet and soon discover that, united, they will be able to face adversity.
Characters
There are 3 queer characters listed for this show; none are dead.
Regulars (2)
Recurring (1)
This page was last edited on May 12th, 2020.