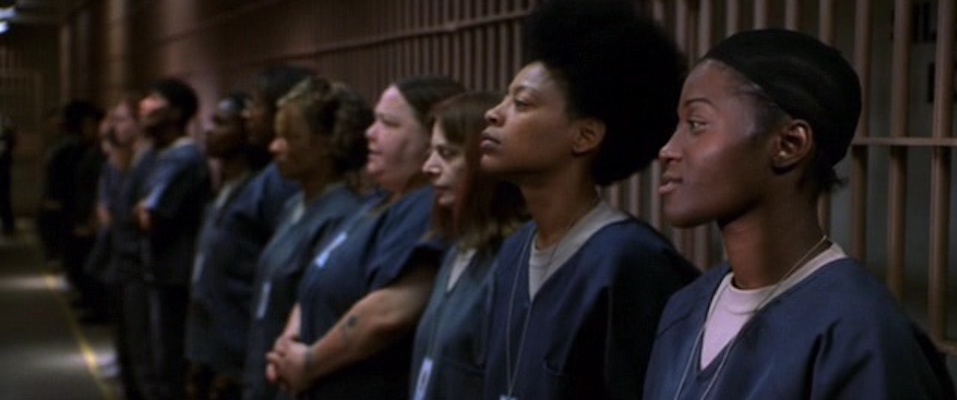 WARNING: Scenes of explicit violence, drug use, suicide, sex, and/or abuse occur regularly. Not intended for children or sensitive viewers.
Overview
Treasure gets herself sent to a maximum-security prison so she can meet her mother, Brownie, who is interred there. After some struggles, they befriend each other, but eventually Treasure learns that Brownie is actually the woman who killed her mother.
While there are a number of lesbian relationships in the film, they don't appear to actually be all that important. While Treasure and her friend exchange moments that suggest more than just your regular prison-wife relationship, the mother/daughter relationships are more important.
Characters
There are 4 queer characters listed for this show; none are dead.
Regulars (2)
Recurring (2)
This page was last edited on October 8th, 2017.