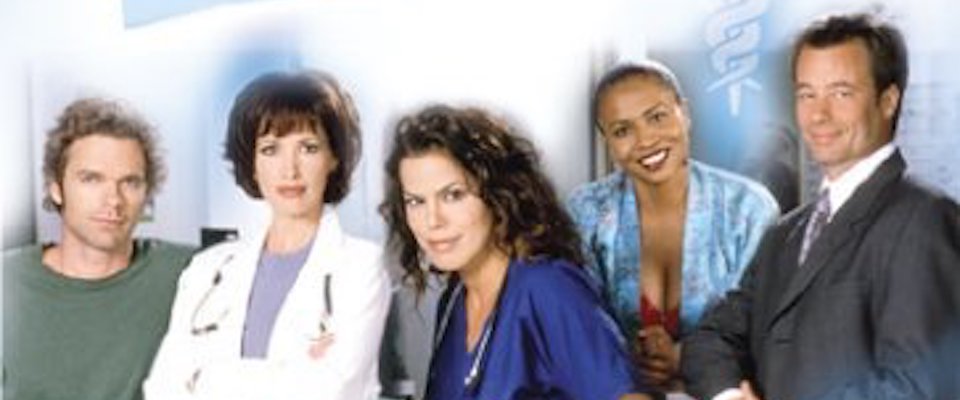 Overview
A fully feminist hospital with only women for patients.
Strong Medicine brings together the worlds of two completely different doctors, Dr. Luisa "Lu" Delgado, and Dr. Dana Stowe. Lu is a single mother running a free clinic in the inner-city. Dana is a Harvard graduate and top female health specialist. The two come together when Dr. Lydia Emerson wants to combine Rittenhouse Hospital's practice with Lu's financially failing clinic to provide the best care for the patients of both doctors.
The staff and its visitors tend to be racially, politically, and economically diverse. A core class/political duality in the episodes' storylines tend to be driven by comparisons and contrasts (and often cooperation) between liberal Delgado, and her fellow women's health practitioner across the lobby, who sees paying patients and generally has more conservative values. When Dr. Dana Stowe leaves, Lu's partners include Dr. Andy Campbell and Dr. Dylan West. The show often places the characters in ironic, soul-searching situations in which they are forced to question the solidity of their personal beliefs or else cause them to fight for what they believe in.
Notable Queer-Centric Episodes
"Misconceptions" - A closeted TV host wants to have a baby.
"The Real World Rittenhouse" - Frankie's brother marries her lover for the health care.
Characters
There are 2 queer characters listed for this show; none are dead.
Guests (2)
This page was last edited on September 29th, 2017.