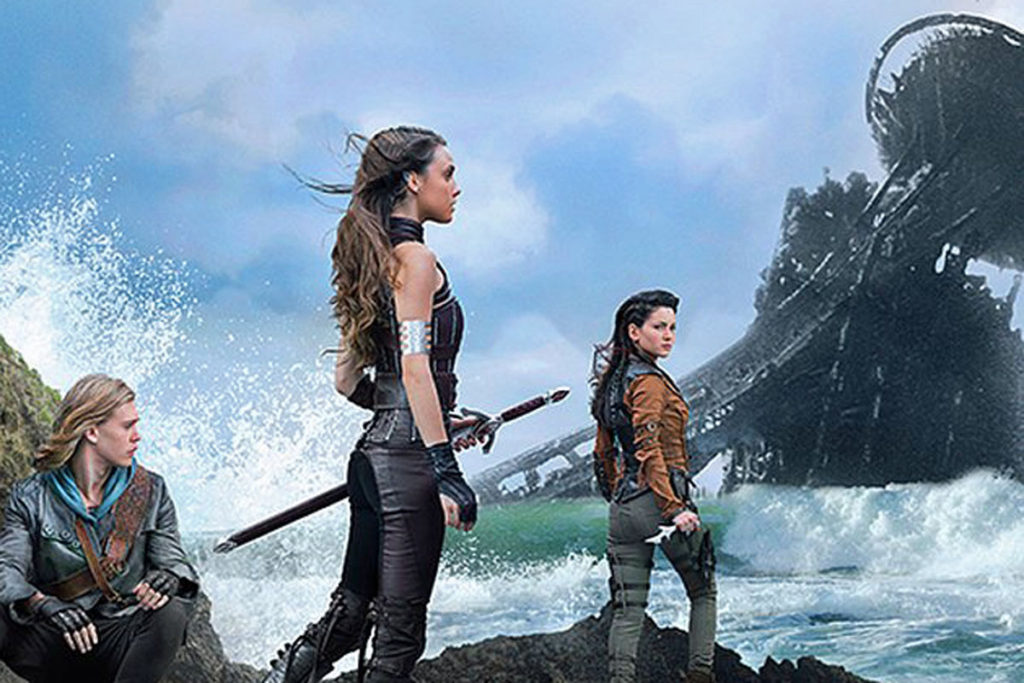 Overview
Based on the best-selling fantasy book series by Terry Brooks, "The Shannara Chronicles" follows heroes in the Four Lands as they embark on a quest to stop an evil Demon army from destroying the universe. Thousands of years after the fall of humankind, the world's fate rests on the shoulders of an unlikely trio: Elvin Princess Amberle, who dreams of a life outside of the palace walls; beautiful, wild and wily Human Rover Eretria, and half-elf Wil, who knows nothing of the great destiny that runs through his veins.
It's cheesetastic. Really that's the best we can say.
Eretria and Lyria are an adorable couple, though, so that's okay.
Queer Plotline Timeline
In season two Lyria asks Eretria to be her queen. So hey, there's that.
This page was last edited on April 18th, 2018.