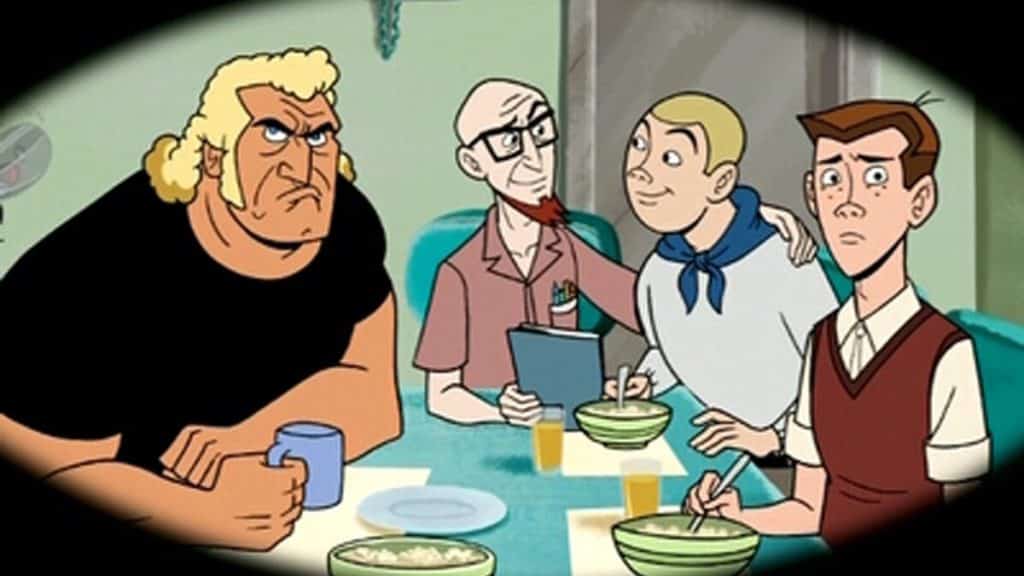 Overview
A take-off on the classic Johnny Quest series, the series chronicles the lives and adventures of the Venture family: well-meaning but incompetent teenagers Hank and Dean Venture; their loving but emotionally insecure, unethical and underachieving super-scientist father Dr. Thaddeus "Rusty" Venture; the family's bodyguard, secret agent Brock Samson, or his temporary replacement, the reformed villain and pederast Sergeant Hatred; and the family's self-proclaimed archnemesis, The Monarch, a butterfly-themed supervillain. Initially conceived as a satire of boy adventurer and Space Age fiction prevalent in the early 1960s, it is considered to be an action/adventure series with comedy-drama elements.
Characters
There is 1 queer character listed for this show; none are dead.
Guest (1)
This page was last edited on November 18th, 2020.