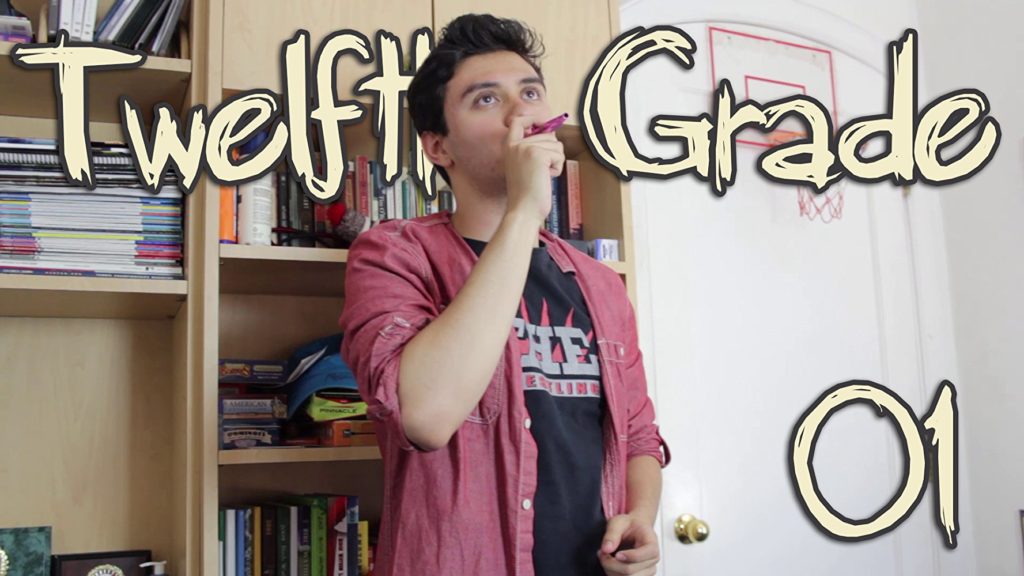 Overview
Okay. It's Shakespeare. Again. And it's good.
The author describes it as being for people who "like Shakespeare and awkward teenagers." Which puts it in my wheelhouse.
This is Twelfth Night and the normal plot is only slightly twisted. Viola pretends to be a dude at an all-boys' school, falls in love with a dude. Oh dear. There are some original characters and some contrivances (the whole web cameras and using other peoples' stuff to post the vlogs) but … you know it's really no different than the contrivances the Bard did himself.
Instead of strictly sticking to the vlog format, which has it's moments, this production uses the media properly. Between watching a video game with voiceovers to intercuts between different characters' vlogs, you keep feeling like you're watching a real show. The acting is good, keeping up with the setting and the story. That can be hard even for a regular Shakespearian troupe.
Characters
There are 6 queer characters listed for this show; none are dead.
Regulars (2)
Recurring (2)
Guests (2)
This page was last edited on December 29th, 2017.