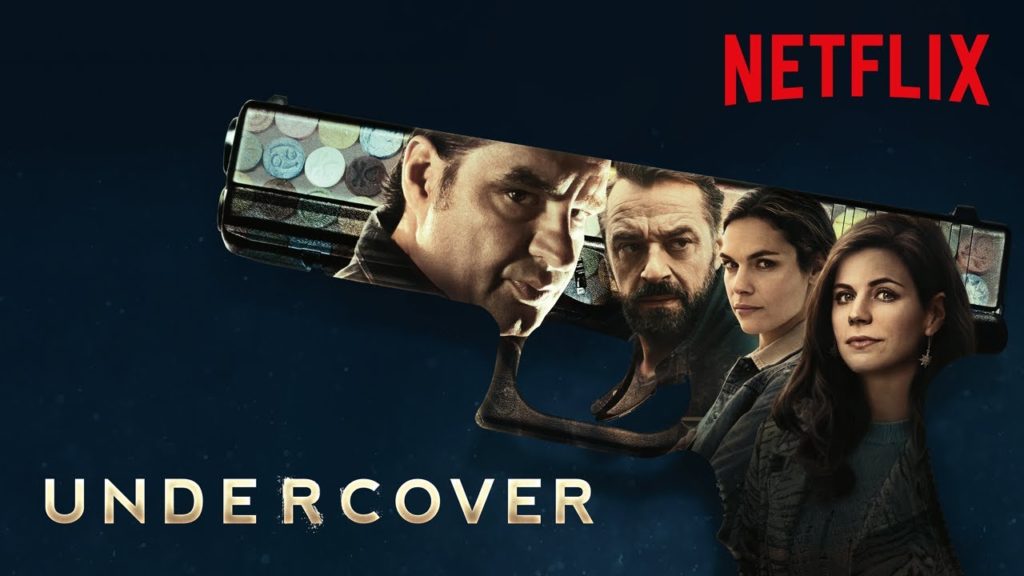 CAUTION: Designated as "strong content," subject matter regularly discusses and sometimes depicts violence and abuse. Viewer discretion is advised.
Overview
When Belgian police find out that Ferry Bouman, the man behind a global ecstasy empire, is spending weekends with his wife at an unassuming campground, they send in undercover detectives Bob and Kim to pose as Peter and Anuk, a new couple renting their own weekend getaway across the lane from Ferry's place.
Ferry's lonely wife, Danielle, proves to be an easy target for Kim to befriend, but when Danielle's feelings start to run deeper, Kim has to decide how far she's willing to go for the investigation.
Notable Queer-Centric Episodes
Season 1, Episode 3 "Italian Designer Drugs": Danielle has a surprising realization about her strong feelings for Anuk (Kim).
Season 1, Episode 6 "Sirens": Tasked by her superiors with arranging some alone time for Bob to conspire with Ferry, Kim tries to get Danielle to go for a girl's night in town. But Danielle has a different trip in mind, and when they get to their destination, Kim is the one spilling secrets.
Season 1, Episode 7 "That Cop's Face": When Ferry jeopardizes the investigation by planning to flee, Bob tells Kim that she has to use Danielle's feelings for her to manipulate Danielle into pressuring Ferry to stay.
Season 1, Episode 8 "Nouveau Monde": When Danielle can't convince Ferry to stay in Belgium, Kim has to pull out all the stops to get her to keep trying.
Characters
There is 1 queer character listed for this show; none are dead.
Regular (1)
This page was last edited on June 28th, 2019.