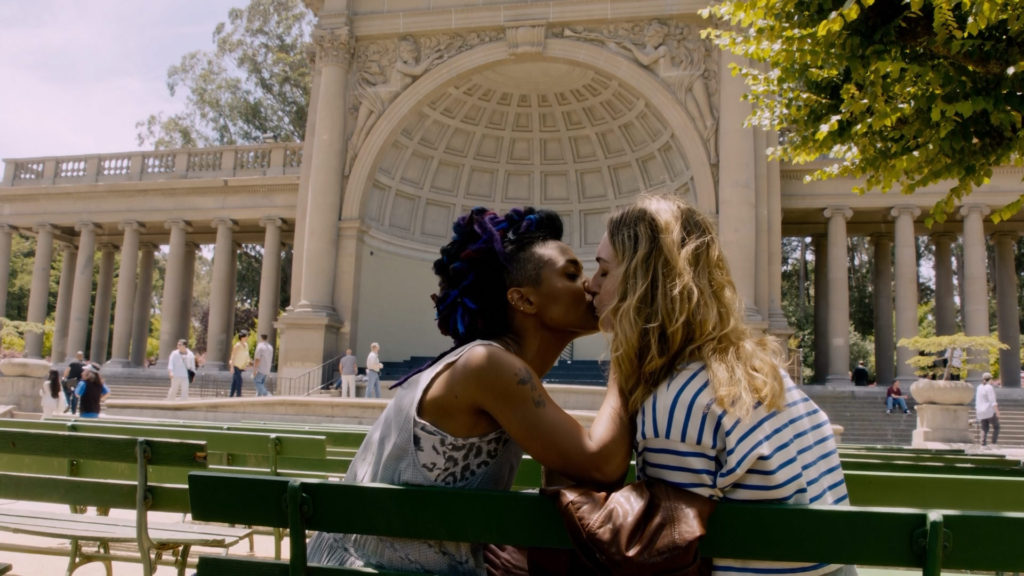 Overview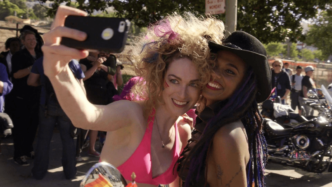 Sense8 is a wonderful science fiction drama by siblings Lilly & Lana Wachowski and J. Michael Straczynski. The plot revolves around eight strangers from different parts of the world who suddenly become mentally and emotionally linked. They discover they are 'sensates': otherwise normal humans who are mentally and emotionally connected and who are able to communicate, sense and use each other's knowledge, language and skills.
The show features Nomi and Amanita. Nomi is a sensate and Amanita is her super awesome and supportive girlfriend.
The show was canceled after two seasons, which pissed off everyone, but after fan outcry, they allowed the Wachowskis to wrap everything up in a 2.5 hour movie.
Queer Plotline Timeline
Nomi and Amanita are central characters throughout the entire series.
Notable Queer-Centric Episodes
Episode 1 "Limbic Resonance" there were three unnamed lesbians:

Dyke #1: Tina D'Elia
Dyke #2: Jeanette Aguilar
Dyke #3: Max Kelly

Episode 4 "What's Going On?" is especially great when Amanita helps Nomi escape from the hospital.
Characters
There are 18 queer characters listed for this show; 4 are dead.
Regulars (4)
Recurring (4)
Guests (10)
This page was last edited on August 29th, 2018.