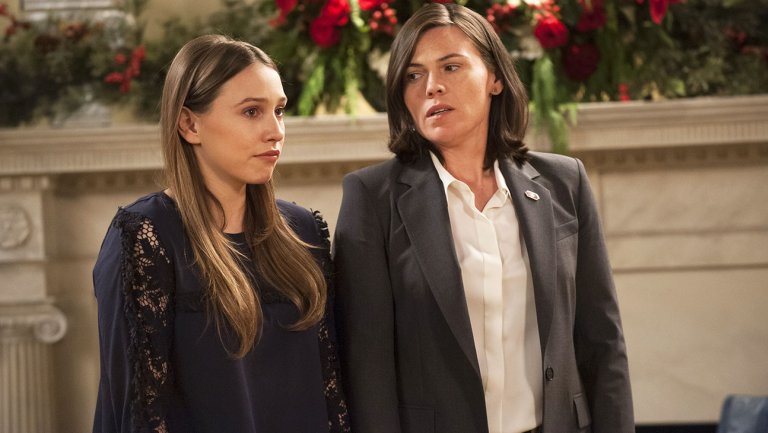 Overview
"Politics is about people," former Sen. Selina Meyer is fond of saying. Unfortunately, the people Meyer, a charismatic leader and rising star in her party, meets after becoming vice president are nothing like she expected, but everything she was warned about. "Veep" follows the new VP as she puts out political fires, juggles her public schedule and private life, and does everything within her limited powers to improve her dysfunctional relationship with the chief executive. Meyer's trusted — and some not-so-trusted — aides include chief of staff Amy, spokesperson Mike, secretary Sue and right-hand man Gary.
When Selina's daughter, Catherine, comes out, she has to deal with one more unexpected surprise.
Queer Plotline Timeline
Until the VPs daughter comes out in season 5 episode 7, there are no queer story lines. From that point on Catherine and her relationship is an ongoing part of the show.
Notable Queer-Centric Episodes
Season 5 Episode 7 "Congressional Ball" – Catherine comes out and is in love with a woman.
Characters
There are 2 queer characters listed for this show; none are dead.
Regulars (2)