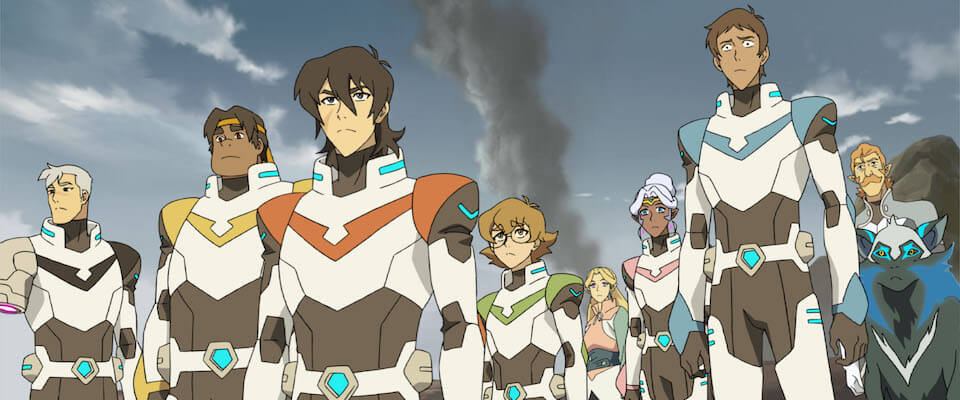 Overview
In an all-new series, five unlikely heroes and their flying robot lions unite to form the megapowerful Voltron and defend the universe from evil.
A reboot of the 1980s classic, Voltron, the plot is much the same. A group of five young heroes are catapulted into an intergalactic war and find themselves to be the Paladins of the legendary giant robot, Voltron. Unlike the original series, this reboot allows itself the depth and breadth of modern story telling.
This is not to say that the series is perfect. There have been serious complaints about the quality of the queer representation which are completely founded. There's a lot of tokenism representation, lacklustre at best, without the development afforded to heterosexual characters.
Queer Plotline Timeline
In the 8th and final season, you finally get confirmation that some of the Galra were, indeed, lovers.
While Pidge does pretend to be a boy for much of the series, people either avoid the use of pronouns or use she/her, leaving Pidge's gender identity an unknown.
This page was last edited on December 16th, 2018.