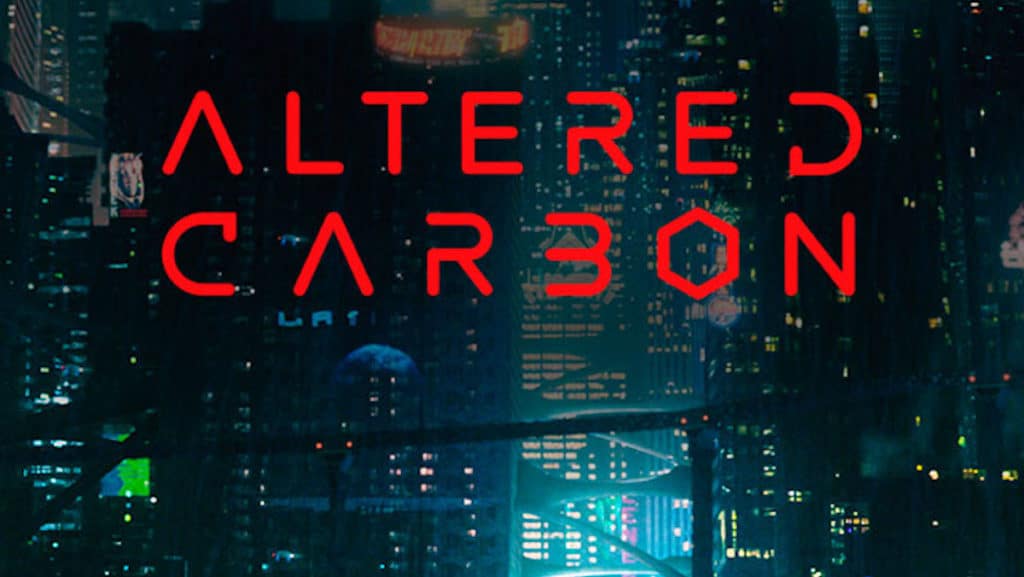 CAUTION: Designated as "strong content," subject matter regularly discusses and sometimes depicts violence and abuse. Viewer discretion is advised.
Overview
The series takes place over 360 years in the future, with most episodes set in the year 2384, in a futuristic metropolis known as Bay City. In the future, a person's memories and consciousness can be decanted in a disk-shaped device called a cortical stack, which is implanted in the vertebrae at the back of the neck. These storage devices are of alien design and have been reverse engineered and mass produced. Physical human or synthetic bodies are called "sleeves" and stacks can be transferred to new bodies after death, but a person can still be killed if their stack is destroyed. While this theoretically means anyone can live forever, only the wealthiest, known as "Meths" in reference to Methuselah, have the means to do so through clones and remote storage of their consciousness in satellites.
Takeshi Kovacs, a political operative with mercenary skills, is the sole surviving soldier of the Envoys, a rebel group defeated in an uprising against the new world order. 250 years after the Envoys are destroyed, his stack is pulled out of prison by 300-year-old Meth Laurens Bancroft, one of the wealthiest men in the settled worlds. Bancroft offers him the chance to solve a murder—Bancroft's own—to get a new shot at life.
Queer Plotline Timeline
While there are questionably queer moments in season one (where people swap genders with their new bodies), it's not until season two that we get a confirmed queer female character.
Characters
There is 1 queer character listed for this show; none are dead.
Regular (1)
This page was last edited on August 27th, 2020.