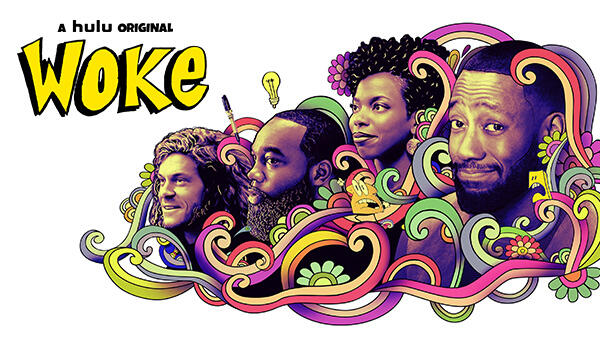 Overview
Woke is an American comedy web television series co-created by Keith Knight and Marshall Todd and starring Lamorne Morris. It is a semi-autobiographical story based on the popular comics of the show's co-creator, Keith Knight, including "The K Chronicles" and "Knight Life" strips that feature his cartoon persona and narrative alter ego, Keef.
Keef Knight, the creator of comic strip Toast & Butter, is a Black cartoonist on the verge of mainstream success. He prides himself on 'keeping it light' and shies away from taking controversial stances. After being racially profiled by overly-aggressive policemen, the traumatized Keef finds that he's able to see and hear inanimate objects talking to him. Now more tuned in to racism, and the everyday microaggressions he'd tried so hard to avoid acknowledging in every situation, Keef must figure out how to maintain his relationships and a career as a 'woke' Black man.
The show is live action with animated elements.
Queer Plotline Timeline
In season one episode 4 We find out Ayana has a girlfriend when we see her wearing a "Black Wives Matter" T-shirt in a flashback.
Notable Queer-Centric Episodes
Season 1 Episode 5 "Oaktown Get-Down" - Drama ensues when Zadi brings a new girl to the Salon du Noir the same day as she and Ayana broke up.
This page was last edited on April 2nd, 2023.