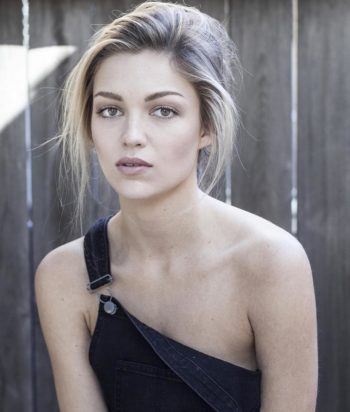 Biography
Lili Simmonsis an American actress and model known for her role as Rebecca Bowman on the Cinemax series Banshee (2013–2016).
In 2012, Simmons starred in the film Fat Kid Rules the World, and guest starred in an episode of Jane by Design. In 2013, she appeared in an episode of Vegas and began playing Rebecca Bowman, a rebellious Amish girl on the Cinemax series Banshee. She originally auditioned for the role of Deva Hopewell, but: "They said, 'She's too old or too sexy' or whatever". While in Philadelphia for her grandmother's funeral, the producers asked her to go back to New York to read for Rebecca, after which she won the role. In March that year, she appeared in a pictorial in Maxim magazine.
In 2014, Simmons began recurring roles on Hawaii Five-0, and the HBO series True Detective. In April 2016 she was cast in what has been stated will be a recurring role in another HBO series, Westworld, though she appeared in only one episode during the first season. In February 2017 Simmons was cast in a season-long arc on the fifth season of the Showtime drama series Ray Donovan playing Natalie James, "the star of a big movie franchise".
Overview
Born: July 23, 1993
Age: 30 years old
---
Characters
There are no characters listed yet for this actor.
This page was last edited on February 27th, 2023.