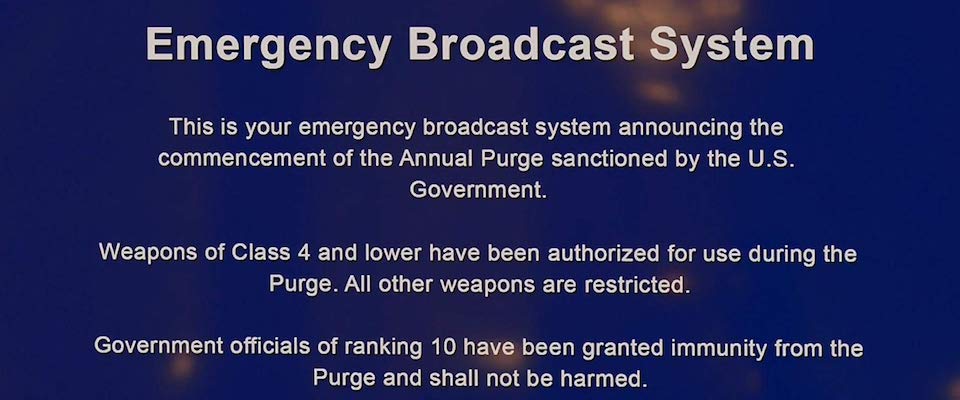 Overview
The Purge is an American horror franchise consisting of four films: The Purge, The Purge: Anarchy, The Purge: Election Year, and The First Purge, and a television series, also bearing the name The Purge. The films are based on a future dystopic America, where all crime is made legal once a year.
That's right, for twelve hours, once a year, all crime is legal, including vandalism, murder, arson and theft.
It takes place in a USA ruled by a totalitarian political party, the series follows several seemingly unrelated characters living in a small city. As the clock winds down, each character is forced to reckon with their past as they discover how far they will go to survive the night.
For scaredy cats like me, it's less gory than the movies.
Characters
There are 3 queer characters listed for this show; 2 are dead.
Regulars (2)
Recurring (1)
This page was last edited on May 16th, 2020.