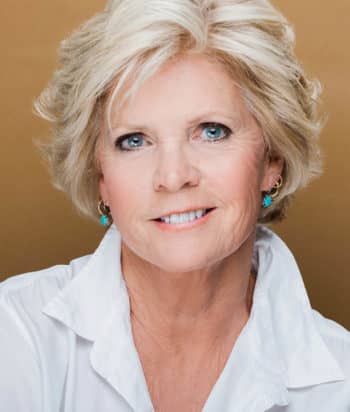 Biography
Meredith Ann Baxter is an American actress and producer. She is known for her roles on the CBS sitcom Bridget Loves Bernie, ABC drama series Family and the NBC sitcom Family Ties.
Baxter was born in South Pasadena, California, the daughter of actress turned director/producer Whitney Blake and Tom Baxter, a radio announcer. After her parents were divorced in 1953, Baxter and her two brothers, Richard (born 1944) and Brian (born 1946), were raised by their mother in Pasadena. Her second stepfather was situation-comedy writer Allan Manings. She and her Family Ties co-star, Michael Gross, were both born on June 21, 1947.
Baxter was educated at James Monroe High School before transferring to Hollywood High School. During her senior year, she attended Interlochen Center for the Arts as a voice major, but returned to Hollywood High, where she graduated in 1965.
Baxter got her first big break on television in 1972 as one of the stars of Bridget Loves Bernie, a CBS television-network situation comedy. The series was canceled after one season. Her co-star, David Birney, became her second husband in 1974. Until they were divorced in 1989, she was credited as Meredith Baxter Birney, under which name she became widely known in 1976 on Family. In 1982, Baxter landed the role of Elyse Keaton, the former flower child matriarch of the Keaton family on the NBC sitcom Family Ties.
On December 2, 2009, she came out as a lesbian during an interview with Matt Lauer on Today, and on the Frank DeCaro Show on Sirius-XM OutQ 102. In 2005, she began a relationship with Nancy Locke, a general contractor. They were married on December 8, 2013, in Los Angeles.
Baxter said she began her first same-sex relationship in 2002. She said finally coming to terms with her sexual orientation opened her eyes to the fact for many years she knew something was different about her and why her relationships with men had failed.
Overview
Born: June 21, 1947
Age: 76 years old
---
Characters
There are 2 characters listed for this actor; none are dead.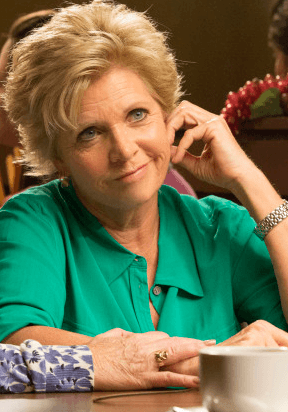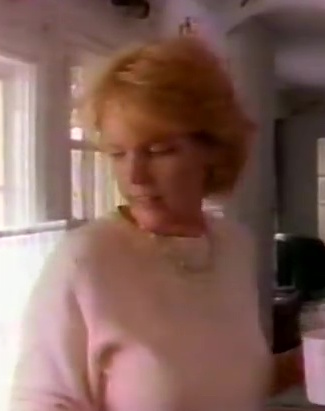 Character Statistics
Roles
Your browser cannot display this piechart for stats on actors.
Status
Your browser cannot display this piechart for stats on actors.
Note: Character roles may exceed the number of characters played, if the character was on multiple TV shows.
This page was last edited on January 10th, 2021.