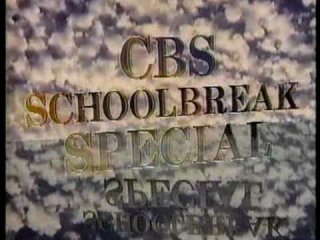 Overview
CBS Schoolbreak Special is an American anthology series for teenagers that aired on CBS from April 1980 to January 1996. The series began under the title CBS Afternoon Playhouse, and was changed during the 1984 – 85 season. The concept was similar to ABC's Afterschool Special, except it was on CBS.
The episode with the lesbians was surprisingly well told for 1990s.
Notable Queer-Centric Episodes
Season 11 Episode 1 "Other Mothers" - Will is afraid that word will get out at school that he has two lesbian mothers.
Characters
There are 2 queer characters listed for this show; none are dead.
Regulars (2)
This page was last edited on January 23rd, 2020.