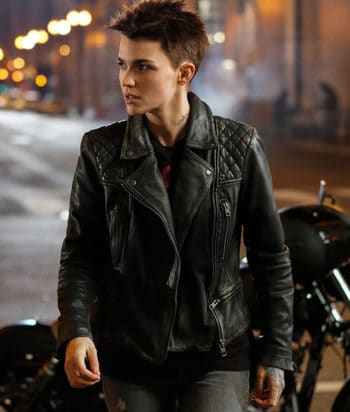 ---
Cousin of Bruce Wayne (aka Batman). In his absence, she assumes the mantle of Batwoman and protects Gotham. She also flirts with Kara and kicks/punches Barry and Oliver.
[After season one, Kate was recast as Wallis Day]
At the beginning of season two, Kate's plane crashed and she was presumed dead. However it turns out she's actually alive but unrecognizable due to injuries she sustained in the crash. She was bandaged and held hostage, brainwashed to believe she was really Circe Sionis, daughter to the Black Mask. When Kate's memories return, she leaves Gotham.
This page was last edited on July 4th, 2021.