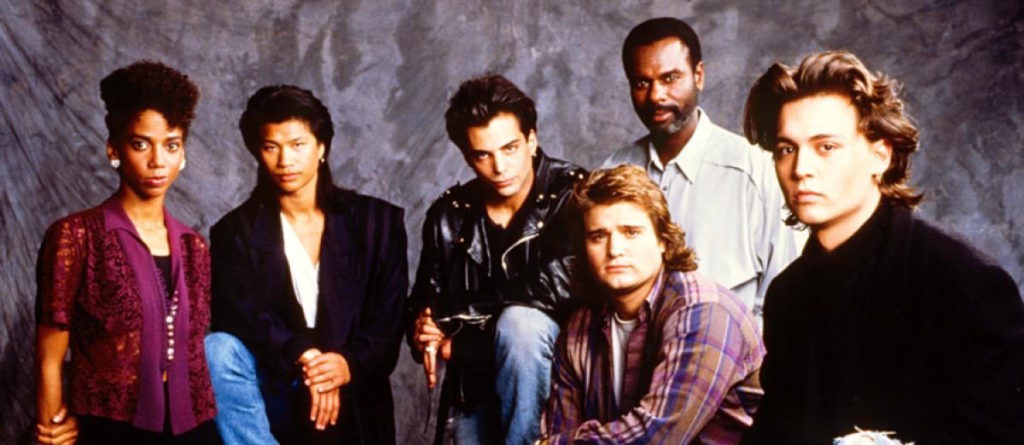 Overview
A 90s show mostly known for launching Johnny Depp's career focused on a group of police officers headquartered at the eponymous address. The officers are all young and have especially youthful appearances, which allows them to pass for teenagers. Their assignments generally consist of undercover work in high schools or colleges, where they investigate drug trafficking and abuse. The show's plots cover issues such as alcoholism, hate crimes, drug abuse, homophobia, AIDS, child abuse and sexual promiscuity. Each problem is often solved by the end of the hour-long episode.
Notable Queer-Centric Episodes
"A Change of Heart" - A lesbian teacher is murdered and a lesbian student makes a pass at Hoffs.
Characters
There are 2 queer characters listed for this show; 1 is dead.
Guests (2)
This page was last edited on November 2nd, 2019.