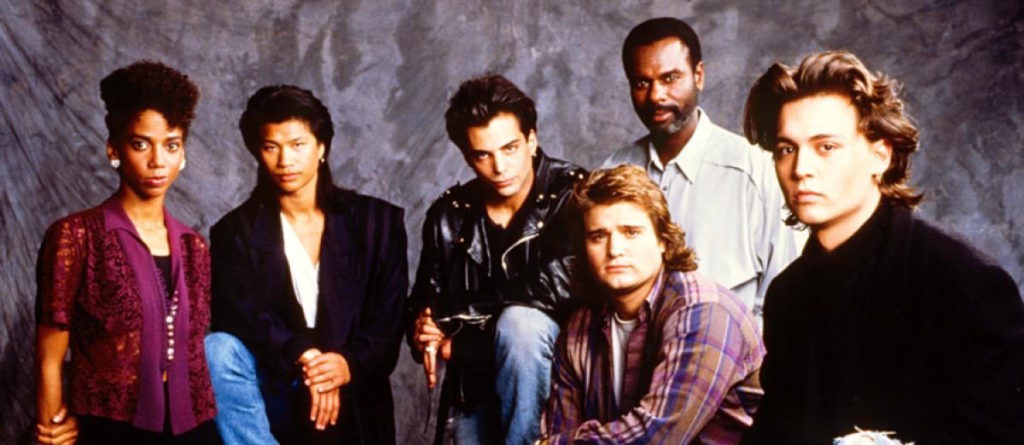 Overview
A show mostly known for launching Johnny Depp's career, it was about a bunch of cops who were 30, looked 20, and played teenagers.
Notable Queer-Centric Episodes
"A Change of Heart" – A lesbian teacher is murdered and a lesbian student makes a pass at Hoffs.
Characters
There are 2 queer characters listed for this show; 1 is dead.
Guests (2)