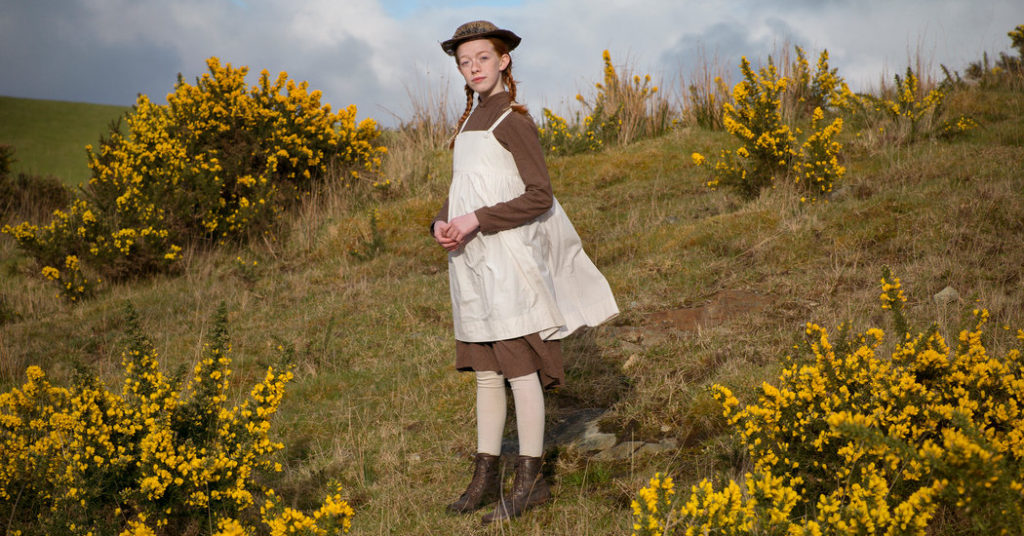 Overview
The 1985 miniseries/movie was well known for being incredibly Pollyanna and rather odd. Everything bad happens to Anne.
Anne's parents died of typhoid when she was 3 months, and the girl lived with the Thomas's who had done housework for her parents. When they died, she was taken in by the Hammonds who abused her and treated her like a servant. After Mr. Hammond died, while tanning Anne's backside, she ends up in an orphanage. Finally, at 11, she is taken to Green Gables.
This new series was described as grittier and more Gothic, but looking at the original book plots, it's not darker than the books. It's darker than the other miniseries.
In all retellings, Anne's relationship with her bosom friend, Diana, has always spoken of queerness. The love of two girls for each other was between-the-lines lesbian subtext. In this version, Diana's aunt lives with her lifelong female companion. In season two we learn they really were together, exactly like we always thought.
Notable Queer-Centric Episodes
Season 1, Episode 6 "Remorse Is the Poison of Life" - Anne meets Diana's Aunt Josephine, who is mourning the loss of her 'best friend.'
Season 2, Episode 7 "Memory Has as Many Moods as the Temper" - Anne, Diana, and Cole go to Aunt Josephine's winter soiree, where they all learn she is a lesbian, and a lot of her friends are fabulous.
Characters
There is 1 queer character listed for this show; none are dead.
Recurring (1)
This page was last edited on December 4th, 2019.